American Express is one of the most popular and well known payment methods in the western world. It is often associated with wealthier folk these days, but its history can be tracked as far back as 1850 when it began as a delivery service of sorts in Buffalo, New York.
People like using the brand because of the various rewards you can get in return for using their services. Customers build up reward points that can be turned into air miles, gift cards, and even charity donations amongst other things, and there are plenty of other goodies like restaurant deals to take advantage of too.
However, American Express – or AMEX as it is also known – make their money by charging higher interest rates and higher fees, and as an online gambler wanting to top up your account this can cause problems.
Most online bookies and casinos won't accent American Express as a payment option, but if they are such a popular brand then why not? Let's get straight into it.
American Express & Gambling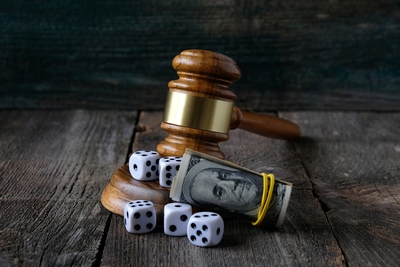 As you have probably guessed from the name, American Express is an American company, and therein lies one of the major problems for companies that provide gambling services.
You see, in the good old US of A there are some fairly complicated laws surrounding gambling, and especially online gambling. On a federal level (the national government that includes the President) gambling is legal although it does come with plenty of restrictions; but when you start getting into state law and the different types of gambling that are or are not legal things get way too complex to fully explain here.
As a very quick example of how mixed up it all is: most states allow lotteries whereas only 12 states allow sports betting; in Iowa and New Jersey you can pretty much bet on whatever the hell you like, but in Hawaii and Utah all forms of gambling, even charitable gambling, are illegal; the good people of Arkansas can partake in racetrack betting but not sports betting, but the folks over in Mississippi have things the other way around.
Anyway, enough of all that. The point is that it is complicated, and since only 5 states allow online gambling at all AMEX have decided that they will simply block pretty much all transactions linked to online gambling. It's just easier for them to manage.
But I Don't Live in America!
I know, it sucks doesn't it? But in the words of Tupac Shakur, "That's just the way it is".
Even if you did find a bookie that would accept AMEX it's likely that the process would be eternally annoying as your transactions would keep getting blocked by the card provider. It does mean this is something that the bookies can't take the flack for, though.
There are no signs of the rules being relaxed either. American Express are a private company so they can do whatever they want – if they don't want to allow certain services to use their product then they don't have to and that's all there is to it.
It's not entirely a bad thing however, and there are ways around it. Keep reading.
Other Issues
Even if AMEX did suddenly become widely available to UK punters, the bookies might not jump to offer it and you might not want to use it either.
Why? Well the bookies will probably be put off by the fact that AMEX charge a much higher merchant fee than most other payment providers. Every payment provider charges a merchant (a shop, restaurant, pub, whatever) a fee to use their service, that is why you might find a minimum spend on card in some shops, especially smaller chains or independent boutiques.
Where the average VISA or Mastercard transaction in the UK will cost merchants somewhere around 2%, a transaction via AMEX will be double that, more like 5%. That's a heck of a lot of money accumulatively and it comes directly out of the bookmaker's pocket, which means that some if not all of that extra cost will be passed on to you, the customer.
Not only that, but AMEX charges higher fees to its non-business customers too so the APR will be less favourable (their Gold card is over 55%), and in the rare occasions they do allow gambling transaction they are treated as a cash advance so you will be stung again for that. Putting all of this together could make your bet barely worth backing.
I Don't Care, I Demand to Use My AMEX Card
Ok Mr. Bigshot, there are a few workarounds but they are probably going to be more expensive than finding another payment method.
You could use your AMEX card to fund an e-wallet like Skrill or Neteller and deposit from there. It's not guaranteed to work – some sites seem to be able to work out if you have funded an e-wallet using AMEX, I've no idea how but it has been known – but it's your best bet.
Be aware though that funding an e-wallet might still be classed as a cash advance and the respective rate will apply. The same goes for pre-paid voucher services like Paysafecard which is another popular way of funding an online bookmaker account. This method is more likely to work as you buy the voucher from a shop and then enter a code into the website to fund your account.
Some of these intermediary services may charge you a fee to deposit while others might not, but it will certainly be less than trying to fund direct.