If you've ever played an online slot before, then there's a likelihood that you have also seen the term "slot volatility" mentioned here and there. It's all good to have such a term, but what exactly does it mean? And how can you utilise it in an effort to access an appropriate online slot game for yourself? Well, that's what we're here to give you some guidance on. Because, as you're about to find out, slot volatility can tell a lot about a game before you play it.
Many people think that it is connected with the return to player (RTP) rate of an online slot. However, this is only partly true. In fact, it can be a lot more useful to you than the RTP rate of a game. How? Well, you should definitely keep reading on to find out the answer to this question. We'll be able to advise you on some different popular slots and their volatility levels too, so that you can decide if you want to access them and spin their reels or not. Let's get into what slot volatility actually is.
What Is Volatility?
Volatility basically refers to how frequently and how largely a slot game pays out. While RTP relates to how much you can expect to get back from a slot game on average over a long time period of playing, volatility tells you if you should expect to receive large rewards infrequently or small rewards more regularly.
Therefore, generally speaking, the slots with lower volatility should really appeal to newcomers, as you can often bet lower and receive more frequent pay-outs this way. But if you're more of a high roller and want to bet larger or win bigger, then perhaps the bigger rewards from those games with higher volatility will appeal to you.
The Types of Volatility
With there being slot volatility, there are different levels of this. These exist in the shape of high, medium and low, and you can sometimes access games that go midway between these points.
This sees you playing a game with either a low-medium volatility or a medium-high volatility. But what do these different levels equate to as a player?
If you're intending to play an online slot game, then it would be great to be able to seek out some popular titles from each of the different volatility classes.
When you are a newcomer, we always recommend checking out those with lower levels, and if you're experienced and just want a higher volatility game, then you probably already know of some. But, we'll suggest some, just in case!
High Volatility
If you access a slot game with a high volatility level, then you can expect to receive larger pay-outs from the reels. However, these will come at far more infrequent times, so expect to spin the reels several times before a reward is received.
Medium Volatility
By accessing a medium volatility level game, you should see the slot paying out average rewards on a fairly frequent enough basis.
This rests midway between both high and low variations, so games of this nature can be accessed when you've gotten beyond the newcomer stage.
Low Volatility
This type of slot is great for a new slots player to access, as it pays out often, although the rewards are usually on the lower end of the scale.
They can be a great place to start out, though.
Low Volatility Level Games
Starburst by Netent
Perhaps one of the most popular online video slots of all time, Starburst comes from the high-quality Netent brand. You're able to win a maximum of up to 50,000x your stake from accessing this slot, too.
That's great considering it has 10 paylines built into it, which admittedly pay both ways, and it comes with an RTP rate of 96.09% as well. In it, you can form wild reels with the star symbols, and due to its ease of playing and great graphics, this has led to it reaching lofty heights with gamers.
1429 Uncharted Seas
One of Thunderkick's most-known slot games, 1429 Uncharted Seas is an invite into the ocean, where voyagers would sail across open water and risk being attacked by legendary creatures in the process. You're able to bet anywhere between £0.01 and £100 per spin in this slot.
It features a free spins round, spreading wilds and a wild rush function, and the graphics are at the peak of wonderful. Definitely one to access as a newcomer to slot gaming.
Sails of Gold by Play'n Go
Another game that takes you to the open water, Sails of Gold allows you to cruise along smoother waters. This one features an RTP rate of 94.23% and was released in 2016. The layout is a standard five-reel, three-row setup, while the maximum win from it is 5,000x your wager.
You will also get to benefit from accessing a free spins round, enjoying a wild symbol and also having the opportunity to play through a gamble round, too. A truly great low volatility game from Play'n Go.
Medium Volatility Level Games
Wolf Gold by Pragmatic Play
Perhaps the biggest slot that Pragmatic Play is known for, Wolf Gold was released in 2017, and it takes you to the Rocky Mountains. There, you'll get to spin through symbols of the Bald eagle, ocelot, wild horse and many others.
Of course, being a game about wolves, there are a couple of these in view, too. It's compatible with mobile devices too, so you can play it anywhere. Wolf Gold allows bets of up to £125 per spin to be placed across its 25 paylines, and during gameplay, you may get to experience the free spins round, hold and spin, mega symbols and more.
Cleopatra by IGT
One of the older games on this list, Cleopatra from IGT allows you to travel back in time to Ancient Egypt. It features an RTP rate of 95.7%, and there are 20 paylines for you to wager on across its reels. It features both a wild symbol and its own free spins round, and this works out as a great medium-strength volatility game from the IGT brand.
Expect to receive fairly frequent pay-outs of an average level. You can actually bet up to £1,000 per spin while playing this game, which is quite high, so it may also appeal to high rollers, too.
Mega Moolah by Microgaming
Perhaps the best-known progressive jackpot online slot today, Mega Moolah has paid out more huge rewards than any other game of this nature. That's quite odd considering that it has an exceptionally low RTP rate of 88.12%, although it was launched back in 2006.
Microgaming is certainly very proud of this game though, boasting it as one of the greatest releases from the brand. In general, it provides quite a basic setup and theme, taking you to the plains of Africa. There is also a free spins round, and a wild and a scatter symbol alongside the jackpot.
High Volatility Level Games
Book of Dead by Play'n Go
This online slot game has been accessible for a number of years now, and Play'n Go still promotes it heavily as one of the most appealing. It takes you on a journey with explorer Rich Wilde, who goes to Egypt in search of the Book of Dead.
It comes with a high volatility level and RTP rate of 94.25%. Accessing it will also allow you to see the scattered wild symbol in operation, there's a gamble round involved too, while a free spins function can also be triggered. Truly an intriguing slot.
Lucky Lady's Charm Deluxe by Greentube
If ever you've come across this developer's games before, then it's likely you'll know all about this slot. Lucky Lady's Charm Deluxe presents you with a total of 10 paylines spread out across a layout made up of five reels and three rows. You can bet up to £50 per spin on it, and the maximum win you can achieve is 4,633x your stake.
The symbols upon its five reels are of lucky charms for the most part, and you can also trigger a free spins round during gameplay. This is accompanied by a scatter symbol, a wild and a gamble feature, as well as multipliers.
Vikings Go to Hell by Yggdrasil
Never could there be a more appropriate game for a developer than this one from Yggdrasil. It takes you to the open seas on a Viking longboat, and it has an RTP rate of 96.10%. You can place bets on a total of 25 paylines, and wagers can reach up to a maximum of £125 per spin.
It all takes place on a five-reel, four-row layout, and the game features a free spins function, where you can choose your own type of round. There are also re-spins involved, sticky wilds, multipliers and much more. An exciting online slot game for those who enjoy high volatility titles.
How to Use a Slot's Volatility Information to Choose a Game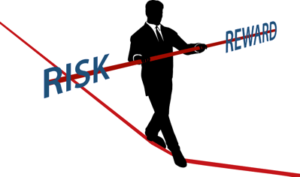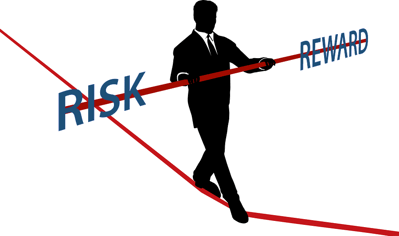 Selecting an online slot game shouldn't just be a random choice that you make out of the blue. You need to put a little bit of thought into it if you're intending to try and be as successful as possible with the bankroll and experience that you possess.
It would be quite ludicrous for you to access a high volatility level slot if you only have a bankroll of £10, for example. It's not going to stretch that far when the pay-outs don't come as frequently. In the same vein, if you're betting small on a low volatility slot with a balance of £800, you're only going to obtain minimum rewards in return. How do you use the slot's volatility information to choose one that's right for you?
Well, the first thing you need to do is take a look at your balance. How much are you playing with? And is this money that you're sure you can afford to lose? After all, it's important to practice responsible gambling when you're engaging in slot gameplay.
If your bankroll is fairly low, then it's always a good idea to pick a low or low-medium online slot to play. That doesn't mean that later on, if you can properly deposit a lot more you should stick with these slots. You can, of course, access alternates as your balance increases and decreases. Keep in mind that with low volatility slots, you'll receive pay-outs more often, but they won't be as high as rewards from other games.
Furthermore, know your own skills with online slots. Is this the first couple of times you're accessing slot games? Or are you already highly experienced with them? If you're more of the former, then, again, we recommend that you stick to the low volatility games to begin with. They tend to provide you with a lot more opportunity to learn the basics, understand how the games work and appreciate their pay-outs as they are.
If, on the other hand, you are a lot more experienced, you're more likely to want to try for the bigger pay-outs. You'll be more likely to get these from the medium and higher volatility games. Just remember that these won't come to you as often as rewards from low volatility slot titles.
Should You Use RTP or Volatility?
Both RTP and volatility can be put to use when it comes to selecting an online slot o play. Just keep in mind that they're not the same thing, and neither is really foretelling of the amount of you will or won't win or lose.
The RTP rate will describe to you the percentage that you can expect to receive back from a specific slot over a long period of time. This will have been calculated over many hundreds and thousands of spins of the game. If a game has an RTP rate of 97%, you can expect to get this percentage of your balance back over 10,000 spins, for example.
When it comes to volatility, this tells you a bit more of an immediate expectation of the game in question. It can be a lot better to utilise this information because if you're a lot less experienced with slots, then you'd likely be a lot better off accessing a low volatility game. Just be sure that you're doing what's right for your own preferences and bankroll.