Your average horse race in the UK will run for a minute or two before it is all over, the winner is announced, and the successful bettors are on their way to collect their winnings.
A minute or two really isn't a very long time (just ask my girlfriend), but in the heat of the moment when your selection is battling it out with another runner for 1st place those seconds can start to feel much longer.
Of course, if you consider National Hunt racing the story is very different. Apart from the odd exception, jumps run at a minimum of 2 miles, but when it comes to flat racing, which races are the shortest?
In the UK
Over here in the UK there are actually rules dictating the minimum distance a horse race must be – we love rules in the UK, don't we? – and there are many different race distances to suit many different types of horses.
Since we are looking at the shortest, all of the races mentioned here would be classed as 'sprints'. A sprint is any race shorter than 7 furlongs, and some people would include a 7 furlong race in this category although technically this is a bit of a specialist distance.
You might be wondering what a furlong is at this point. Don't be embarrassed, no one knows anything until they are told, so let us tell you in a number of ways:
1/8th of a mile, or…
0.125 miles, or…
201.168 meters
Simply put, the shortest flat race in the UK racing calendar is 5 furlongs, so just over half a mile. Ordered by group, here are those races:
Group 1
| Race | Course | Month Run |
| --- | --- | --- |
| King's Stand Stakes | Ascot | June |
| Nunthorpe Stakes | York | August |
Group 2
| Race | Course | Month Run |
| --- | --- | --- |
| Temple Stakes | Haydock | May |
| Queen Mary Stakes | Ascot | June |
| Norfolk Stakes | Ascot | June |
| King George Stakes | Goodwood | August |
Group 3
| Race | Course | Month Run |
| --- | --- | --- |
| Palace House Stakes | Newmarket | May |
| Molecomb Stakes | Goodwood | July/August |
| Cornwallace Stakes | Newmarket | October |
Others
| Race | Course | Month Run |
| --- | --- | --- |
| Westow Stakes | York | May |
| Marygate Fillies Stakes | York | May |
| Achilles Stakes | Haydock Park | June |
| Hilary Needler Trophy | Beverley | June |
| Windsor Castle Stakes | Ascot | June |
| Land O'Burns Fillies Stakes | Ayr | June |
| City Walls Stakes | York | July |
| Roses Stakes | York | August |
| Beverley Bullet Sprint Stakes | Beverley | September |
| Harry Rosebery Stakes | Ayr | September |
Over this distance, most horses can complete the race in just under a minute, but the fastest ever result recorded was 53.69 seconds in 2012, run by Stone of Folca at the Epsom Dash – which is the only handicap race at 5 furlongs in length so it doesn't get a table of its own in this article.
Not only that, but the horse had a starting price of 50/1 and was only 0.01 seconds faster than the previous record holder, Spark Chief, who had held the record since 1983. That's a pretty cheeky win in anyone's book!
America
The 5 furlong minimum distance for flats actually applies to a lot of racing territories around the world, but America in particular seems fond of races so short they are barely worth running at all.
There are a many that come in well under 5 furlongs so we won't list them all, but here are a couple worthy of special attention:
Lincoln Race Course, Nebraska – 2014 – 1 Furlong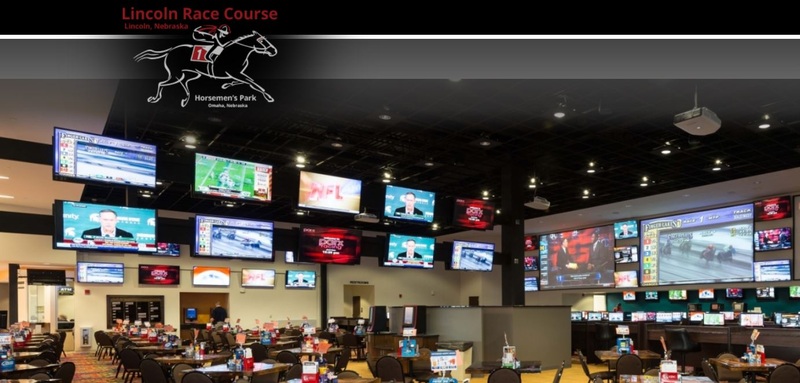 Not only is this one of the shortest races, but it has a great story to go along with it too.
The Lincoln Racecourse in Nebraska is required to run a single one furlong race each year in order to keep its' simulcasting license. Why this rule is in place is anyone's guess, but they have to do it nonetheless.
The racecourse was incomplete at the time of the race in question as they had just moved to a new location, but no one saw that as an issue. The three runners set off as normal, ran the race, crossed the finish line, and one of them just kept on going. Not even the jockey could stop the horse, and eventually had to jump ship and watch his steed gallop off into the distance.
The horse, named Husker Ridge, was eventually found a mile or so from the course, but it seems even Husker felt like 1 furlong wasn't enough to count as a real race.
Louisiana Downs, Louisiana, – 2016 – ½ Furlong
It isn't a typo, this race was run over just ½ a furlong and was over and done with inside of 8 seconds, with a horse called Chita Deniebe taking the top spot as well as the $1,890 prize. Cha-ching.
If you are trying to work it out, ½ a furlong is just 110 yards, so the commentator didn't even need to take a second breath during his commentary.
You can watch the race here if you can spare the time:
That would be the quickest bet you ever placed, right?
Bombel, Poland – 1 foot 10 Inches
Ok, so this isn't a horse race it's an actual horse, but Bombel (Polish for Bubble) is the shortest male horse in the world.
He is in the Guinness Book of World Records and everything!
Bombel was born in 2014 and is a miniature Appaloosa, but even for a miniature horse breed he is tiny, standing at 56.7cm from hoof to shoulder blades. Anything under 96.5cm qualifies as a mini horse so this little fella is way under.
His owners even take him to a childrens hospital every month to cheer up the sick and injured youngsters. Aww.