The rise of online betting has changed the entire gambling industry in the space over just over 20 years.  Take someone from the mid-1990's and transport them to today and they wouldn't believe the number of products and markets you can play for real money, from anywhere you like in the country.
Gone are the days when a bookmaker were simply used for sports bets or a casino for slots and table games.  Today many modern companies offer all-round gambling sites, many provide sports, casino, poker, lottery, bingo, exchanges, virtual sports, live games and a whole host of other related products.  Punters and players too are also now more likely to want to utilise multiple products, features and services offered by sites.
Therefore, rather than look sites from just one angle we consider gambling sites a whole to assist you in finding the right site for you, whether that be a company that does everything under one roof or a more niche brand that specialises in one product.  In the table below you can find details of our recommended gambling sites, the products they have, licensing details and their deposit protection levels.  Further down read more about the various products and how gambling companies work.
Best Online Gambling Sites in the UK
Gambling License
All of the sites that we list are UK licensed through the UK Gambling Commission.  License numbers are shown in the table above, click on any of these to be taken to the UKGC license for that operator.
The name of the license holder may not always be the same as the brand you are betting with.  Therefore we have also listed the license holder name.  Often several brands within a group may operate under the same license (e.g. Ladbrokes and Coral).
Some brands are not owned by the license holder but they operated under their license.  These sites are known as white labels, if a brand is a white label under a license it will be listed as so on the UKGC website.
The license holder is the company ultimately responsible for you.  They are the ones that hold your money, perform verification checks, source of funds checks and ensure fair, safe and responsible gambling.  Therefore, it is worth considering the operator you bet with not just the brand itself.
If an operator has also received any sanctions or fines previously you will be able to see these on the license. You can read more about gambling licensing and why it matters further down this page.
Deposit Protection
To obtain and maintain a UK gambling license operating companies must hold customer funds separately from accounts used for business.  There are three levels of deposit protection:
Basic or No Protection – In this case your money is held in a separate bank account but this is still within the business as a whole.  These accounts are distinct but should a company go out of business you may not get your money back as the money would be counted as part of the business assets.
Medium Protection – Funds are held in a separate account but there are additional arrangements in place, such as insurance, to ensure those funds are protected in the event the company becomes insolvent.
High Protection – Customer money is held in an account that is legally independent from the company so in the event the betting company goes bust your money is secure.  These accounts are also independently audited externally.
In the table on this page we highlight the level of deposit protection to help you choose an operator.  There are many examples of companies going bust over the years and users not getting their money back.  If this concerns you or you are someone that tends to have a high account balance then perhaps consider a site with Medium or High level protection.  You can read more about protection levels and ramifications on our dedicated page.
Minimum Deposit
The minimum deposit shown in the table is the lowest deposit amount out of all methods provided.  There may be different minimum thresholds for some methods.
Debit card payments commonly provide the lowest minimum but not always, other methods include eWallets such as PayPal, Skrill and Neteller and voucher systems such as PaySafeCard.
Most of the sites we list have no fees for deposits and withdrawals, although check with the operator before making a deposit as fees may apply in some instances or for some methods.
Minimum withdrawal amounts often correlate to minimum deposit levels but, again, not always.  Withdrawal limits may be higher or lower than the lowest deposit level.  We show minimum deposit and minimum withdrawal by method in our in-depth reviews.
Gambling Products
We know people bet for all sorts of different reasons.  Some people want to bet with a company that has everything they want under one roof, others prefer sites that focus on specific products.
Therefore in the table we list the products available with our recommended gambling sites to help in deciding the site for you.
Sports – Provide a fixed odds sportsbook, where odds traders set odds for events and markets for you to back.
Exchange – Provide a betting exchange that allows customers to back bets (like in a fixed odds book) but also lay bets to other people.  People here bet against each other and the exchange takes a commission.
Casino – Provide casino table games, slots and live casino games, plus variations (e.g. instant win, scratchcards, etc).
Bingo – Provide bingo games in partnership with a network, here you are playing with people not just on the site you are on but other sites within a network.
Lotto – Provide lottery games, either fixed odds (betting on lottery games from 1 number upwards) or real lotteries (e.g. US Powerball, Irish Lotto, etc).
Poker – Provide poker games exclusively for their customers or more commonly through a poker network, as with bingo you may be playing with people on other sites.
What Was The First Gambling Site?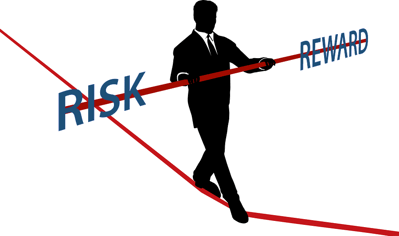 While it might be easy to believe that gambling sites might have been around forever, based on the sheer number that there are, the fact is none of this was possible before the birth of the internet in the 1980's.
Those who saw the potential in the gambling industry, which at the time was still extremely popular, more than likely did not realise how much moving online would benefit them. Initially, during the nineties when the world wide web started to gain the first minor bit of traction (though still not with the majority of consumers), it was only really physical, brick and mortar gambling companies who really had the opportunity to take advantage and even those didn't really act until the late nineties, while standalone, sole online gambling sites (such as Bet365) had not even been thought of.
Intertops
However, there was one which identified early potential. The story starts with an unknown 18-year-old by the name of Simon Noble, who in 1989 took a position as a ticket writer in the London office of a relatively uncharted gambling company; Intertops. Having been founded in Germany in the early 1980s, the original company actually started out illegally, before moving to the UK and launching as Intertops.
Noble quickly showed a penchant and a natural flair for the industry, something which his bosses took notice of; particularly his innovative marketing ideas. Fast-tracked to management, he moved to Austria when the company relocated in 1992 to lead the internet expansion division, with the company objective to become the first ever online sportsbook and by extension the first online gambling site.
Since Intertops has gone from strength-to-strength, really making an impact in European gambling markets and while it does not have a UK license, this hasn't deterred it from experiencing significant levels of growth over the last couple of decades.
Betfair And The High Street Bookies
In the UK, Betfair just shades its competitors as the first gambling company to launch online in 1999, however this was purely for sports betting, though with a unique twist which turned the industry on its head. It essentially was an exchange which allowed customers to make markets and bet against each other on certain sporting events, with Betfair holding the money until all wagers had been settled.
Indeed, such was the company's confidence that it would be a success, their daring marketing campaign, saw them march coffins through the streets of London with their company branding and the message 'death of the bookie'. Without question it made an impact and the business is still going strong today even merging with popular online bookmaker PaddyPower and later with the Stars group.
Ladbrokes, as the first traditional bookmaker was not far behind Betfair, launching their online operations in 2000, however, they still had much reliance on their betting shops before the internet gradually began to take shape and online gambling became the 'norm'.
Victor Chandler though, perhaps made the biggest gamble. In 2000 he closed betting shops in the UK and moved his entire operation online to the English colony of Gibraltar, which at the time was considered somewhat of a revolution. Now known as BetVictor, the site quickly grew in popularity and after a number of rebrands, this still resonates with customers two decades later.
Brief History of Online Gambling
While Intertops may have led the way in the online gambling industry, markets at this time were still considerably unregulated. Operating initially as an online sportsbook, this was a transition from their toll-free telephone service for placing bets and made it more convenient for the customer to place bets, even when stopping to consider the much slower internet speeds and dial up process.
Arguably, the breakthrough came towards the end of the nineties as the first UK online gambling sites began to formulate plans to launch their products on the internet. Victor Chandler essentially helped to change the mould, not just creating a sportsbook, but also an online casino where players could play slots and table games that they would usually find in a land-based casino. This was quite unique at a time, when other online gambling companies were just offering customers one product such as poker or sports.
This is evident from the launching of Pokerstars in 2001; one of a number of gambling sites which specialised in just one product. The company was a particular success, due to the fact that they appealed to a niche of customers and did one thing very well. Due to the ever-increasing expansion of the online gambling industry, much more legislation needed to be put in place and this became much more regulated.
The Gambling Act
By 2005 though, this had all changed, with the passing of the Gambling Act, which was designed to license current and future operators and have strict legislation in place designed to protect the customer. Following the passing of the act, the Gambling Commission was created, (UKGC – UK Gambling Commission), being overseen by the Financial Conduct Authority (FCA) and the commission today remains one of the most respected in the world.
From the mid-2000s onwards, the online gambling industry really began to take shape, with many more companies launching, though instead of being single-product the vast majority started to offer everything. It is no coincidence that these have gone on to become global brands as a result of this decision.
One example is Bet365, founded in Stoke-On-Trent in England where it still has headquarters, the objective here was to really change the way people thought about online gambling by making the user journey and user interface much simpler to use. While the company did actually start in 2000 out of a Portakabin, it wasn't really until the mid 2000s when it rose to prominence and began to scale, following years of testing and research.
Today, there are a number of major brands who can hold their own and which offer multiple services to customers, including the original high street bookmakers, William Hill, Coral, Ladbrokes and Betfred as well as PaddyPower who also had their own chain of betting shops in Ireland.
Casino, Bingo and Games Take Off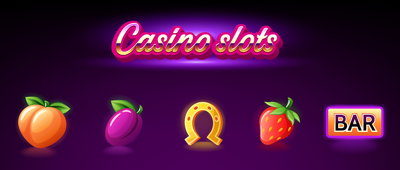 Some of the most popular gambling sites though tend to just offer slots, table games and live casino with sportsbook a noticeable absentee. The fact is that these sites know their customers and it is often the case that the majority of gamblers prefer to use one or the other.
Bingo is also a market which became particularly niche in the mid 2000s with the product now having hundreds of regulated sites across the UK market. These often lead with bingo as their main product, though over the last decade, more and more have started offering slots to their portfolio in order to differentiate their offering and inspire new marketing ideas, including sign up offers.
Mobile First Approach
One major development in the world of online gambling arrived with the improvement of handheld technology, more specifically smartphones, which subsequently led to an online mobile gambling revolution, whereby almost overnight the number of people using their smartphones to visit their favourite gambling site increased significantly.
This was because customers could find that they could make their online gambling experience even more convenient, due to the fact that they could participate in this activity from wherever they wanted (as long as the WiFi connection that they were using was reliable), some even doing so while commuting.
It meant that gambling sites had to change their strategies drastically, making their offering 'mobile first' to ensure that the mobile versions of their site were simply flawless. The biggest operators have their own app, which are the subject of a serious amount of investment. This even led to mobile only sign up bonuses that encouraged customers to use their smartphones to sign up to some gambling sites.
There is no doubt that the online gambling industry will revolutionise further in the future, especially with advancements in technology, such as virtual reality.
How Products Are Integrated On Gambling Sites
In the gambling industry, it is often the case that the majority of customers think that the operator or brand does everything themselves and owns each product that they offer. However, in the majority of cases, this is not true. Essentially, the best way to think of most gambling sites is like a department store.
They act as a 'one-stop' place for customers to be able to get everything and as a result, due to the strength of their brand name, other products want to work with them. This means that, in the gambling industry, operators will work with specialist software developers, who create products such as slots, table games and even bingo games to be listed on a particular site.  Many brands even have their sportsbook platform provided third-party.
The commercial deals here can vary between the software developers and the operators, with some operators paying a flat fee each year, or a combination of a fee and having a revenue share scheme in place. This means that the developers get a percentage of what is spent on slots and games, plus a standard fee.
Furthermore, some brands go a step further. Instead of creating and marketing their site themselves, they get white label companies (basically specialist software companies who specialise in creating gambling sites) to build and create their whole site, using unique and tailored templates. In this scenario, they will also have deals in place with software companies (who specialise in slot creation – Microgaming for example), while they also offer a full package that includes CRM (customer relationship management), marketing and customer acquisition.
Should a gambling brand so wish and of course depending on their finances they could have other companies run the entirety of their operations for them, however, this is a highly unlikely scenario as brands like to have a say on how they at least handle their marketing campaigns and business strategy.
Sites that have multiple products for customers have a lot possibilities open to them, especially with regards to acquiring and retaining players. For example, it provides cross-marketing opportunities between certain products for operators which have many, one of the main cases being bingo sites, who provide free spins on slots for customers when they have progressed to a certain level in a game.
Why Does A Gambling License Matter For Operators?
A gambling license is an absolutely crucial requirement for any gambling operator and as a result, they have to have certain things in place before they can even apply for one. It is not enough for an operator just to pay a licensing fee and think that they will be automatically awarded one, while there are also different types of licenses as well, depending on the products that the operator offers, as well as which regions they are providing their services to.
Ultimately, the purpose of having a gambling license is to reassure customers that their activity will be safe, due to the fact that the UKGC regularly monitors every gambling operator to make sure that they are adhering to the legislation. One of the biggest reasons for having this in place is to promote Responsible Gambling, something that the UKGC has taken a considerably firm stance on in recent years.
In doing so, it is more important than ever for operators to have their KYC (Know Your Customer) policy in place in order to make sure that their players are who they say they are. This means that proof of address and identity is required, while there are also procedures in place to make sure the customer has a reliable source of funds.
This also helps to prevent criminal activity such as fraud, with a number of operators fined in the past for not flagging suspicious gambling patterns like vast sums being deposited on a regular basis, often turning out to be with a stolen credit card. Another requirement of the UKGC is for sites to have sufficient website security in place in order to help prevent breaches and as a result, customer's data from being stolen, which means that all sites must have SSL (Secure Socket Layer) encryption in place to combat this activity.
A gambling license is basically the cornerstone of any operator and some even have more than one, depending on where they operate, which means that they have to adhere to lots of different types of regulation based on those particular regions. The easiest way of being able to recognise if an operator site is licensed is to simply scroll to the bottom of their particular site, as they will often have the requisite logo in place (UKGC or MGA which is the Malta Gaming Authority).  Only sites with a UKGC license are legally allowed to operate in the UK.
Site Archives: Brands That Have Closed or Left the UK