The UK is a nation of gamblers, and these days more and more people are choosing to do their betting online. If, like us, you love a good bet then you're in the right place.
On Betting Websites UK we've written a series of guides, articles and reviews on betting – covering everything from getting the most from your Saturday football accumulators through to which version of blackjack offers the best payouts.
No matter whether you're a fan of horse racing, after the best betting websites for regular offers, or just fancy a few spins of the roulette wheel, we should have something for you.
To kick things off, you'll find a list of our favourite betting sites below. We also offer a similar list specifically for gaming on our casino sites page. For more information about any of the sites listed, just head over to their review.
Best Betting Sites - November 2023
For more detail about the brands above and other gambling companies we recommend please see our  in-depth reviews.  We know people bet for all sorts of reasons and so we try to cover every angle and product to give you the most complete picture of what a bookmaker or casino are like before you use them.
Sportsbook or Casino?
For many years sportsbook bettors and casino players have largely stood on separate sides of the fence, and while this is beginning to change with more and more crossover as the years go on, the old sportsbook vs casino argument still crops up.
The two aren't really comparable as they are totally different activities. Yes, both are gambling, but casino games are based purely on luck* whereas sports betting can be researched and your bets based on statistics and form.
We are not trying to decide which is 'better' here, rather to gain a deeper understanding of how they are different and how they are the same.
There is an awful lot to talk about, but the best place to start is probably with the various different products that are available from each.
*Yes, yes, yes, blackjack and poker contain minor elements of skill as well.
Sportsbook Products
Your average sportsbook is much more diverse than simply betting on the outcomes of a few different sporting fixtures, however, fixed odds betting is the one thing you are guaranteed to find at every sportsbook.
This is where the bookmaker offers odds on a particular market, whether that be the match winner, correct score, over/under, etc. and the punter chooses whether or not they fancy those odds and how much to stake.
Fixed odds betting can include features like accas and other multiples, coupons, bet builders, and more.
Live Betting
You will find live betting at almost all sportsbooks these days. It would be a huge error for an online bookie to leave it out.
This is betting on an event as it is happening, and it opens up new markets that are not available pre-match. It's an exciting way to bet and when used cleverly with the cash out feature it can be very effective indeed.
Some bookies also offer the option to live stream the event in question or provide a graphical reimagining of the action along with stats and updates. It's a bit like a cross between actually being at the game and playing Football Manager.
We have a full article on this here.
Betting Exchange
Only one or two bookies have exchanges attached, such as Ladbrokes and Betfair, but there are a couple of stand alone exchange websites too.
If you think of it like the stock market you will be somewhere close to what a betting exchange is. It allows the bettor to become the bookmaker by laying bets as well as being able to back them. As long as there is liquidity in the market your bet should get matched by someone else and you are away.
Betting on an exchange requires a different mindset than betting on fixed odds, because you can structure your bets so that you profit regardless of the outcome of the event; when you bet fixed odds you need a specific outcome in order to win.
This takes a bit of time to master but it is a very popular way to bet and professional gamblers are all over it.
We discuss this in more detail here.
Tote
Tote is actually a brand name, but it is so synonymous with pooled or parimutuel betting that it is often used to describe it – a bit like how the brand Tannoy is used to describe public address systems (little Alan Partridge Easter egg for you there).
This is where all bets taken on a certain race, for example, are put into the same pot and then the total is split between the winners (minus fees). That means the more that is bet on the race the more lucrative it will be.
The thing is though, if lots of people win their bets then the pot is split more ways, so the payout might actually be quite small. Since you can't know the odds before the amount in the pot is calculated this is a bit of a risk, so probably not a good option for sure things.
Guess what? Yep. We have a full guide on this here.
Virtual Betting
This is not the same as betting on Esports, which is just another market in the fixed odds category, it is betting on pre-programmed sporting events that are entirely digital.
Animated horse races, basketball fixtures, and football matches etc playout on a cycle throughout the day, and you can bet on the outcome.
Some of them even run in a league or competition format, with stats and things to help you decide what to bet on. Of course, these computerised events aren't actually happening and the outcomes are decided by a random number generator, but they are tested for fairness so you can have a bit of fun with them knowing that you aren't being taken for a ride.
Casino Products
With online casinos it is all about the different game types that are available. Some of these game types, or products, cross over too, such as slots and jackpots.
A video slot is a pretty simple game which involves spinning a set of reels and hoping that the symbols on those reels land on winning paylines. Of course, there are endless variations within that to make each slot distinct, but that is more or less how they work.
A jackpot is just a slot with a huge prize tagged on. This jackpot can bet triggered at random or by progressing through bonus rounds, but essentially it is still just a regular slot with an extra feature.
Progressive jackpots are the most commonly found these days, and these prizes build up by harvesting a small percentage of every stake spun on the slot and adding it to the jackpot. Over time, and with so many players all over the world playing each jackpot, this amount can climb very high indeed.
The player can still land winning paylines as normal, but they could also win the jackpot. You can get the low down here.
Table Games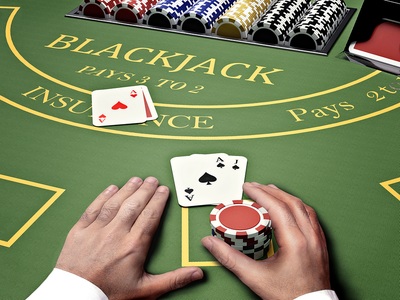 This refers to the more classic games you might find in a physical casino like roulette, blackjack, pontoon, poker, and craps. Video poker is sometimes included in this category and sometimes has its own tab.
You can find digital versions of these games and they usually look great, with a soft ambient effects track playing behind them for immersion and the benefit of being able to set your own pace as you are the only person taking part.
This means that if you are trying to use or learn a betting system or strategy you can do so without fear of being rushed along by the dealer or kicked out of the casino by the pit boss.
You can also find many variations of these games in the live casino with a real dealer, which means you obviously have to go at their pace.
Live Casino Games
The live casino isn't always an option at casino sites, it depends on how they are marketing themselves, but when it is it will be packed with roulette and blackjack variants with different table limits.
But that's not all you will find here. The live casino has gathered pace over the last few years and games like sic bo, baccarat, and even game show style games are now available these days.
They all have a live dealer or host who will guide you through each hand or round, and also chat to you if you are in the mood. There are also plenty of other players to talk to who arebetting alongside, so you can share victories and console over losses.
The video is streamed to your computer or device so you can see every detail, but while you can hear the dealer or host you can only talk to them via a chat room. Chats can actually get pretty lively when people are on a bad run and the hosts can take some flak – not for the easily offended!
Exchange Games
You won't find this as an option at many online casinos, and it was Betfair who first came up with the idea so that would be the place to start if you want to give it a go.
This concept mixes the betting exchange with table games by allowing punters to bet on the outcome of the hand, what kind of cards will be drawn, etc. There are a number of markets.
Of course, you are not playing the game yourself but betting on the game you are watching. Plus, being an exchange game, you can choose to back or lay an outcome and the odds will move according to the betting activity and what is happening at each stage in the game.
This is probably the most complicated game type you will find at an online casino.
Scratchcards
At the other end of the scale are scratch cards, sometimes called instant win games or 'soft' games. All that really means is that they are super easy and super quick to play.
These games work just like a scratch card you might buy in a shop, except there's no mess and you don't need to dig out your lucky 50p coin to reveal the symbols.
You can play for some fairly high stakes with some of these games so they aren't necessarily just for those on a budget, but they are perfect for those brain dead Thursday afternoons when you just can't be bothered to put any effort in.
Lotto
First things first, you aren't buying a lottery ticket with lotto games.
You are betting on the outcome of a lottery, and many sites let you bet on lotteries world wide. You aren't going to win millions this way, but you could win thousands.
There is also more flexibility betting on lotteries in this way, because you can choose how many balls to include in your bet as well as your stake.
You are then given odds like this example:
| Balls Matched | Odds |
| --- | --- |
| 1 | 5/1 |
| 2 | 45/1 |
| 3 | 375/1 |
| 4 | 4,500/1 |
| 5 | 45,000/1 |
You can set up ongoing bets and play every week just like the real lottery, but your chances of winning something are better.
Bingo
Although there are whole sites dedicated to bingo, many online casinos offer it as a side product as well.
Some do so through the same networks you would be using on a dedicated bingo site, and others have their own in-house setup. The great thing about bingo is you can often play for just 1p per card, so you can really eek out those last few pence you have remaining in your account.
Prizes tend to be smaller too, but there are jackpot games where you can win thousands.
You can also play side games at the same time as bingo, and these side games are slots. They will open in a small window next to your bingo cards so you can do two things at once if you want to. Just watch your bank balance!
Welcome Bonuses
New customer bonuses on gambling websites come in all shapes and sizes, and you are more likely to see certain types of bonuses in the sportsbook and other types in the casino. There are many elements that can be found in both, such as wagering requirements for example, but even these tend to behave slightly differently depending on where you find them.
An online casino is more likely to shower you with freespins and deposit matches when you first sign up, complete with wagering requirements often around 35x. A sportsbook is more likely to offer you a certain amount of money in free bets either with no wagering at all or a much smaller number, between 5x and 10x.
There are some companies that have both a sportsbook and a casino that mix their welcome offers, while at others you might have to choose which offer you want to take, sports or gaming.
Here are some examples of sportsbook welcome offers:
Bet £5 Get £30 Free
100% Deposit Match Up to £50
Bet £20 Get £20 Free Bet & 20 Free Spins
Whereas Casino welcome bonuses might be more like this:
Deposit £100 Play with £200 + 50 Freespins
200% Deposit Match + 100 Freespins
Up to £400 in Bonus Offers + 50 Freespins
The thing is that while casino bonuses might look flashier, you are going to be using them on games of chance with set RTP's. Free bets and the like can usually be spent on whatever markets you like so long as the odds meet the minimum requirements, with a much bigger return if you win.
Consider a sportsbook offer which gives you just a £10 free bet which must be used at odds of at least 2.00 (1/1) and look at the potential return (minus the stake):
| Odds | Return | % Profit |
| --- | --- | --- |
| 2.0 (1/1) | £10 | 100% |
| 3.0 (2/1) | £20 | 200% |
| 5.0 (4/1) | £40 | 400% |
Even at the minimum odds a winning bet will net you 100% profit, and you might win on your qualifying bet too. Of course, you could lose on both bets, but the value is there if you have done your research on the market you are betting on.
When it comes to slots, casino bonus money, and freespins, you are working with a pre-set RTP and are often restricted to certain games chosen by the casino, and these will be chosen to suit the bookie.
Example
Imagine you have deposited and played through a £20 deposit in order to unlock 50 freespins. It's entirely possible, even likely, that you will come away with less than £20 after those 50 spins, and whatever you do make will have to be wagered x amount of times before it becomes withdrawable cash. That's a lot of work and a very slim chance of being up at the end.
Sure you could still hit a big win on a slot machine but the chances of that happening are incredibly slim, and anyway, most casino welcome offers have a maximum amount you can win from them.
Terms
The sort of terms you will find between the two products will look different too. Here are some common terms to look out for and how they differ:
| Sportsbook | Casino |
| --- | --- |
| No/Small Wagering | High Wagering |
| Shorter Expiry Date | Longer Expiry Date |
| Market Exclusions | Restricted Games |
| Minimum Odds Required | Stake Level Fixed |
Commonly, certain payment methods will not count towards qualifying for these offers, and in every case the offers are limited to one per person so you cannot close your account then come back and claim another welcome bonus. They are often restricted to certain countries too.
Regular Customer Offers
If a welcome bonus is what gets you through a sportsbook or casino's front door, the regular customer offers are what keep you there.
The ways in which gambling company's reward loyalty are quite inventive actually, but can mainly be categorised as long term or short term. For example a weekly free bet club would be a short term offer as you can qualify for it one week but not the next; a loyalty or VIP scheme would be considered more long term as you need consistent activity to accumulate points.
As a player or a punter you can have accounts at as many of these sites as you want and hop between them to take advantage of short term offers while sticking with perhaps just one or two for regular bets/play to build up the longer term rewards.
The sportsbook and the casino can both be characterised by a few typical 'types' of bonus or promotion though.
Sportsbook: Free Bets, Insurance, Money Back
Free bets are a big one and punters love them, because although you don't usually get the stake back if the bet is won (it was given to you for free to be fair), winnings tend to come as cash.
You often have to qualify for free bets by betting on a certain market or wagering a certain amount of money in the previous week.
If you are already a regular bettor you may already be hitting the targets to qualify for free bet clubs.  It is important, however, to not place bets you wouldn't already place just to get a free bet.  You should only take advantage of free bet offers and loyalty clubs if you were going to place those types of bets in the first place.
---
Insurance offers are designed to protect your stake. You might get acca insurance for instance, dictating that if your acca fails because of a single bad result your stake will be returned.
Money back offers are very similar. They may come with stipulations such as an upper threshold, but basically you get your money back if your bet loses under certain conditions. The Bore Draw is a regular money back offer – if you bet on a qualifying market in a football match and it results in a 0-0 draw you get your money back.
Other offers might give you extra places on a horse race, or extra winnings in certain scenarios; Betfred created the Double Delight offer where if you bet on a player to score and he goes on to score again you get extra winnings, for example.
Here are some common offers you might see at a sportsbook:
| Offer | Explanation |
| --- | --- |
| Weekly Free Bet Club | Stake x amount throughout the week, get a free bet at the weekend |
| Acca Insurance | Stake returned if acca loses by one game |
| Early Payouts | Bets paid out if certain milestones are hit regardless of end result |
| Best Odds Guaranteed | Get the highest odds on horses and greyhounds regardless of when you placed your bet |
| Money Back | Stake returned under certain conditions such as a 0-0 draw |
| Extra Places | Bookie pays out on extra places for certain racing bets; eg top 4 finishers instead of top 3 |
| VIP/Loyalty | Betting activity earns points which can be traded in for cash or free bets etc |
| Odds Boosts | Choose to boost the odds on some of your bets to get a better payout, reducing the bookies margin |
So there are a lot of different ways a bookmaker can try and keep you happy and add extra purchase to your bets.
Many of these might be specific to a certain sport too, so an early payout offer might only refer to a basketball game where your team goes ahead by 18 points, or it might refer to a 2-0 lead in a football match, it just depends.
Every bookie is different and so will their offers be.
Casino: Free Spins, Loyalty Points, Cash Back
You can find loyalty and VIP schemes at sportsbooks, but they are much more common with online casinos. Usually, all games are weighted and the player is given reward points for their activity on site.
This means that you could earn either a smaller or bigger number of reward points on one sort of game than another, even if you are spending the same amount of money on both. That might sound unfair but we will explain why it is not shortly
The scheme might look like this:
| Game | £/Points |
| --- | --- |
| Slots | £1 Spent = 1 Point |
| Roulette/Sic Bo/Red Dog | £10 Spent = 1 Point |
| Video Poker/Baccarat/Blackjack | £20 Spent = 1 point |
This is all to do with the house edge on these games – it is easier to win on video poker so you have to wager through more money on that game to get a point.
At some point (haha!) you will have enough reward points to spend in the casino's shop, where you can trade them in for freespins, cash, gifts, it depends on the casino you are playing with as to what is available. VIP levels are often factored into this as well and the higher your level the better the reward point conversion rate.
---
Next up, freespins. Everyone loves freespins. They might be given for playing a certain game on a certain day, wagering through a specific amount of money in a week, for depositing a certain amount – casinos will give them away for anything really. Some of the biggest brands even have daily free games where you can win a handful of freespins.
Sometimes these come with no wagering so whatever you win is yours to keep, other times the winnings will come with the usual 35x wagering requirements. It just depends on where you are playing and how generous they are feeling.
Cash back on losses is another common reward. It's a drip feeding method of giving players a little bit more for their money. This works with casino because the longer your session lasts the more chance you have of hitting a big win, so finding ways to eek it out can pay off. A final 20p spin earned from cashback on your losses could be the one that lands the prize.
Casinos often run slot races too where players compete by playing a specific slot, and whoever is top of the leader board by the end wins a prize, usually cash. Random weekly prize draws are also common.
Here are some regular offers you might see at an online casino:
| Offer | Explanation |
| --- | --- |
| Daily Drops | Randomly allocated prize drops of bonus cash, real cash, freespins, etc. |
| Daily Free Play | Daily chances to win small prizes or a small number of freespins |
| Cashback | Cashback paid out as a percentage of your losses each week |
| Freespins | Given out for certain wagering/spending levels, sometimes on specific games |
| Loyalty/VIP | Points earned for play which can be traded in for free spins, bonus cash, real cash, goodies, etc. |
| Ticketed Giveaways | Earn raffle tickets by playing certain games in order to win prizes and freespins |
| VIP/Loyalty | Betting activity earns points which can be traded in for cash or free bets etc |
| Extra Points | Enhanced loyalty points on specific days for playing certain games |
| Refer a Friend | Bonus awarded when a friend joins and plays through a certain amount of money |
| Win Boosts | If you manage to end up in profit on your deposit to a certain amount it will be boosted suaully by 10%-15% |
| Trophies | Earn trophies or achievements and level up, getting rewards as you go |
As you can see, there are countless ongoing offers out there, and casinos are always coming up with more. They won't all be available at every casino, some are drowning in offers and others barely have any at all, but as an industry snapshot this is the sort of thing you will be looking at.
Platform
Both sportsbooks and casinos need a platform to run on. This is basically the website structure, features, processes, and everything that goes on in the background, the tech magic.
One or two bigger companies might hire people to build and maintain their own platform, but the vast majority buy one in from a platform provider and then personalise it as much as they can. There is no difference between a sportsbook and a casino in this regard, they both need a platform, but how they go about getting one is where things vary.
It's much cheaper to partner up with a platform provider than to build your own, but proprietary platforms do have the advantage of being fully customisable, whereas a company is limited to their provider's build options and features if they choose that route.
You can often tell which provider a gambling company is using just by looking at their site or taking note of the features they offer, as many do end up looking very similar. This is a disadvantage of using a platform provider.
Some of the most widely used providers are:
SBTech
FSB Technology
Openbet
Kambi
BetConstruct
So that is how sportsbooks and casinos are the same, but how do they differ in this department?
Sportsbook Platforms
The key thing for a sportsbook is the odds. Odds are compiled by highly experienced experts in their field, and highly experienced experts come at a price. A high price.
A sportsbook brand can hire their own bookmakers to create their odds, or they can use those provided by their platform, which is much easier. Plus, each brand can set their own margins on the various different sports and markets, so even though their odds are all coming from the same place the prices on offer to punters will be different at each bookie.
The odds are just one consideration though. A platform provider will also handle payments, betting features like live streams, bet builders, and in-play odds movements, etc; the full package. Most new bookmakers will take the full package and let the platform provider do everything, but some bigger brands might only use a selection of their products and keep some of the work in house.
Unibet are a good example of this because although they run on the Kambi platform they have their own traders who work on the odds.
William Hill do things a little differently and have created their own proprietary platform to work on and then cherry picked extra features that they want from Openbet, such as their virtual sports and esports offerings. Being such a large company, they have the clout to negotiate their own deals with the provider.
Casino Platforms
An online casino is all about the games that it offers, so platform providers have to take this into account when developing their product.
Casino games are created by game studios and software developers, not by platform providers, so that brings a third element into play; we now have the casino brand, the game developers, and the platform provider.
There is a lot more wiggle room with casino, but the supply chain usually looks like this:
Game studio develops and markets the game.
Platform provider partners with game studio in order to provide their games to their clients.
Casino brand partners with platform provider
As with sportsbooks though, some brands are so big that they cut their own deals with the game developers and license specific games, cutting out the middle man. What's more, some brands even develop their own exclusive games.
You will usually notice that all casinos have a main game supplier though. It could be that they supply that studio's full catalogue of games and only a choice selection of those from other suppliers, but it could also be that the casino holds games from a certain developer and there are other areas of the site for everything else.
Ladbrokes do this. They have one major supplier that powers their casino – this is Playtech – while games from other providers are housed in the Gaming and Slots areas of their site.
In the old days casinos would often only offer games from a single provider, but that doesn't really happen anymore. 32Red were the last big brand to still be doing this, but even they have now diversified.
White Labels
A word on white labels before we move on.
A white label casino will be a new brand that is just starting out. The only cost effective way to do this nowadays is to sign up as a white label of a bigger company. This means the new brand is using that company's gambling license and running on their platform, and only handling the marketing and a few other bits themselves.
In this case, the white label is only able to host games offered by their platform provider of choice. These will be built in to the product they have chosen, which is essentially a turnkey solution allowing the brand to get up and running.
They can personalise things to a point, but white labels operating under the same license will all look very similar indeed.
Margins
This is where the biggest difference can be found between the two gambling products.
All bets and games you can take part in on a gambling website have a margin built into them, although this can have many names; vig, juice, overround, house edge. It means the amount the site is taking on each game or betting market.
To explain it briefly; if you were to bet on the toss of a coin then the true probability would be 50/50 meaning true odds of 2.0, but a bookmaker needs to make money so they won't offer those odds. They might offer 1.90 for both outcomes, thus taking their cut regardless of the result. Look at this article on house edge and this article on bookmaker's margins to get a better understanding.
You can expect the house edge on casino games to be pretty small in comparison to the bookmaker's margin on sports markets, but this is not indicative of much since a spin on a slot and a bet on a horse race are two wildly different things. The gambler's approach to them couldn't be more different either.
A casino player hits the spin button and crosses their fingers; a horse racing punter puts in hours of time learning the sport, researching the horse's form and the race conditions, and only then places their bet on the market they think offers the most value. Unless it's the Grand National, when novice bettors wager on the horse with the funniest name…
The margins themselves make for interesting reading though. Have a look at the average house edge for a few popular casino games:
| Game | Edge |
| --- | --- |
| European Roulette | 2.70% |
| Blackjack | 2% |
| Craps | 1.4% – 5% |
| Baccarat | 1.5% |
| Video Poker | 0.5% – 5% |
| Slots | 2% – 10% |
The edge can depend on which bet you make on some games and also whether you are playing an optimal strategy on games where strategy is possible, which is why some games have a range.
It can be pretty low though, right? A 0.5% edge on video poker sounds pretty good, doesn't it? So you might think that it makes more sense to bet on these casino games than to bet on sports markets, especially when you look at this example of the margins taken by a bookmaker on certain sports:
| Sport | Margin |
| --- | --- |
| Football | 4% – 12% |
| Horse Racing | 10% – 18% |
| Tennis | 3% – 11% |
| Cricket | 3% – 8% |
| Darts | 4% – 9% |
| Greyhounds | Up to 20% |
Bookmaker's margins are harder to pinpoint because they all have different margins for different sports and markets within those sports, and these are constantly changing too, but on average the above is round about right.
The reason that these figures don't tell the whole story (or much of it at all really) is because you will get through hundreds of spins of a roulette wheel in the time it takes you to research and place a sports bet, so over time you are more likely to lose. Plus, casino games are all chance whereas there is an element of skill involved with sports betting, so the bettor is at least in charge of their own destiny to some degree.
Single or Multi Wallet
Many sportsbooks go on to add a casino to their site, and some casinos have added sportsbooks too. Whichever way around it happens the end result is a single website with two different products, and that used to cause problems with payments.
It's rare these days, but customers who used both the sportsbook and the casino had to move their money between two different wallets before they could use it. This multi wallet system could be insanely irritating as you can imagine, so the single wallet was created to allow for a much smoother customer journey.
This just means that all of the money in your betting account can be spent in whatever section of the site you like without any fuss. However, this doesn't suit everyone.
Sports bettors who also play casino but like to keep a keen eye on their sports betting history and track wins/losses etc might find the single wallet frustrating, as it makes the job of tracking spending on sports trickier.
Some sites do allow the customer to break up their funds into multiple wallets if they want to, but it is not forced on them. This is easily the best solution since those who want to keep their money in separate pots can do and everyone else can forget about it.
Payouts and Limits
This is an area where the difference is more significant.
A sportsbook will almost always have a maximum win limit, and this can be surprisingly low depending on what you bet on. If a bookie doesn't take much money on a certain market then they can't afford to pay out too much on it, it's basic economics.
This can actually be quite complicated too, as some sports – like football – may well have different win limits depending on the league/competition or the market (corners, goals, etc).
Here is how a fictional bookmaker's limits might look for a handful of sports:
| Sport | Max Win |
| --- | --- |
| Football | £2 million |
| Horse Racing | £1 million |
| Greyhound Racing | £500,000 |
| Golf | £500,000 |
| Tennis | £250,000 |
| Politics | £50,000 |
| American Football | £25,000 |
You get the idea.
And here is a more comprehensive breakdown of their top football limits – so the Premier League, Championship, Leagues 1 and 2, FA Cup, World Cup, Champions League, things like that:
| Market | Max Win |
| --- | --- |
| 90 mins, To Win, To Qualify | £2 million |
| Over/Under, Correct Score, Handicaps, Goalscorer, BTTS | £500,000 |
| Bookings, Cards, Goals, Draw No Bet | £100,000 |
| All Other Markets | £10,000 |
As you can see, the amount you can potentially win varies massively depending on the bet you make, and this only applies to top football – conference, international friendlies, African Nations games etc will have a whole different set of limits. Horse racing can be even more in depth than this due to all of the different race types.
When it comes to casinos, they tend to operate using a catch all withdrawal limit, this being the amount which can be withdrawn in one transaction or one period of time.The amount is usually reflective of the size and reputation of the casino, so while a start-up can't afford to issue a huge withdrawal all in one go, a long established name could.
This does not apply to jackpots, which you would be able to withdraw in full by arrangement with the casino.
The withdrawal limit can have an impact though, especially if you play with bigger stakes, as some of the newer casino's limits are as low as £5,000 per week.
UK Gambling Laws
When it comes to the laws that are in place for gambling companies there have been two main bills passed by UK parliament in recent times. Or, more specifically, one main Act and another that clarified some issues from the first. The 2005 Gambling Act aimed to make the laws clearer on gambling in the United Kingdom. Its principle aims were to ensure that gambling was open, honest, and fair and that it couldn't be used for illegal purposes like laundering money.
The 2005 Act was the first to add regulation to online gambling. It clarified what sort of gambling could be done online and what classification was given to the various games you could play for money. Gambling that was done over the phone, online, or via some other method of technology was referred to as 'Remote Gambling'; a phrase that will come in useful when we tell you about gambling licences shortly.
The 2014 Gambling (Licensing & Advertising) Act added a touch more consistency and clarity to the 2005 Act. Only about 15% of online betting companies were regulated before this time, whereas now pretty much all companies that have an online presence that is either based in the UK or targets a UK market is regulated and governed by the act. The two Acts together ensure that you're betting money with companies that obey the laws and regulations set out to them. If they don't then you should avoid them like the plague.
Licensing By The Gambling Commission
One of the main things introduced by the two gambling Acts was the necessity for a company to have a licence issued to them by the UK Gambling Commission in order to operate. Companies have a duty to ensure their operation is run fairly, openly and in a manner that protects vulnerable people and children where possible. Online betting companies apply for a licence and the Gambling Commission checks them out, issues the licence where acceptable, and then monitors the company to make sure they're sticking to the rules.
Depending on what type of operation the company is running, they'll apply for one of three different licences:
The remote licence that is applicable to gambling run via some sort of technology
The non-remote licence that is for companies that don't operate via websites or mobile apps etc
The remote and non-remote licence which covers all bases.
The Gambling Commission is a public body that is independent and non-departmental. It exists purely and simply to ensure that your money is in safe hands and that companies aren't running illegal operations that will see you out of pocket with nothing to show for it. We strongly urge you to avoid betting with any company that doesn't have a UK Gambling Commission licence and we won't review companies that don't have one.
Gambling Responsibly
The reality of the gambling world is that it can be seductive. You can feel as though all of your problems would be solved if you just land that one big payoff. It very rarely happens, of course, and you could end up chasing the payoff again and again and even get into financial trouble if you're not too careful. That's where the idea of responsible gambling comes from and bookies promote the notion as much as possible.
In essence, gambling responsibly means keeping an eye on how much money you're betting with and how often you find yourself gambling. You need to be in control of yourself all of the time when it comes to gambling, so bookmakers offer ways to limit the amount of time and money you spend. They have maximum deposit amounts, for example, stopping you from paying too much into your account in a short space of time; or time limits which will remind you how long you have been on the site. You can adjust these to suit your needs. You can also volunteer for self-exclusion, whereby you're not allowed to login to your account for a set period of time.
Our advice is simple: Stay in control of what you're doing and have fun. If you feel that you're losing control then don't be ashamed and don't hide it. There are plenty of ways to seek help and loads of different organisations such as GamCare and others listed here keen to assist you as much as possible.
Advertising Standards and Betting
Do you remember that advert with two blokes in a hairdressers reading the papers when a scantily clad blond entered carrying a whip? No? That's because it was blocked by the Advertising Standards Agency. The ASA exists to keep gambling companies in check and to ensure that they obey certain rules and regulations.
Given that companies involved in gaming have been entitled to advertise across all existing media since 2007, it's important that they're limited in what they can do or say or else they may well run amok. They are not allowed to portray socially irresponsible gambling behaviour, nor can they do anything that might appeal to a youth market of people under the age of eighteen.
Companies aren't allowed to mislead their clients. This could be by making an offer that is vague or suggests something that isn't quite true. It could also be by insinuating that gambling will make you attractive to the opposite sex. They're also not allowed to suggest that gambling could be the solution to problems you might be having financially. If you're ever concerned that a bookies has a misleading offer then it's the ASA you should be speaking to.
How To Complain About Betting Sites
With the best will in the world, sometimes things can go a bit awry. This can happen with a trip on the bus or a big holiday and it can also happen with online bookmakers. Hopefully you'll never experience it and we're confident that the chances of you needing to complain about something will be limited as long as you only bet with licensed bookies such as those recommended on this site.
Should you need to make a complaint then the first thing you should do is speak to the bookie concerned. They are obliged to do whatever they can to solve your complaint there and then if they have a licence. If they don't settle the matter to your satisfaction then your next port of call will be the Independent Betting Adjudication Service. IBAS will only deal with your issue if you can show that you've already spoken to the bookmaker directly. They will then investigate the matter and make a decision that all parties are bound to.