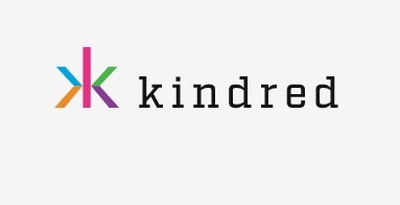 The Kindred Group essentially only exists because of Unibet, which was launched from the bedroom of its founder in 1997. It is a now a multi brand gambling group and one of the biggest online gambling outfits in the world, operating across 3 continents.
In fact, the group only adopted its current name in 2016 in an attempt to better represent its multi-brand approach, with the Unibet name on the door leading up to that point.
The business comprises online sports betting and online casino which are responsible for the majority of its revenue, but also offers strong online bingo and online poker products as well.
Kindred are an innovative company who do a lot for responsible gambling as well as pioneering new tech that goes on to change the industry. Indeed, it is not an exaggeration to say that Kindred, and Unibet before it, have had a hand in shaping the industry as we know it today.
Kindred Group Brands
Unibet
Original and biggest brand in the Kindred Group
32Red
Kindred's feature gaming brand acquired in 2017
Company Details
Those in the UK will most likely know of 32Red and Unibet, but other than that the brands under Kindred's umbrella may be alien to you.
That's because most of them are targeted towards other countries and aren't accessible to UK customers. Although the founding company, Unibet, was opened here, the founder himself, Anders Ström, is Swedish, so right from the start there was a multi-national intention.
This approach means the company are not over exposed in any one territory so the business can remain strong if unexpected regulation changes impact on revenues in one country. In fact, they have licenses in 26 different territories.
Many of the subsidiaries and associated companies exist purely to hold these licenses, while others handle payments within the group and function as service providers. All seem to exist solely to keep Kindred running smoothly rather than to trade with outside companies.
Relax Gaming is the only exception here. Kindred are a majority shareholder in the company which provides games and casino solutions on a B2B basis.
Mergers and Acquisitions
Unibet Buys Maria Holdings
December – 2007
The strategic acquisition of Maria Holdings was designed to give Unibet a stronger foothold in the online bingo market in the Nordics at the same time as diversifying their customer base to attract more females.
They paid £54 million for the group which included Maria Bingo and Maria Casino, as well as Carlos Poker and Carlos Place. Maria Casino is still one of Kindred's major brands even to this day.
Australian Bookmaker Betchoice
February – 2012
This acquisition was small by comparison to the others on this list, but it was a key purchase for Unibet as it got them a foothold in the Australian market, even though Betchoice had just 8,000 active customers.
The £13.6 million paid not only bought Unibet a pocket of the Aussie market, but it also bought them horse racing capabilities which they could leverage across all other existing businesses. Betchoice now trades as Unibet Australia.
StanJames Online Acquired
July – 2015
The UK high street bookie, StanJames, was the next target for Unibet, but they were only interested in the company's online business, paying £19 million for it.
The high street stores were also sold off and became Megabet, while Unibet ported all of StanJames' customers over to the Unibet site in 2018, closing StanJames.com for good.
The hope was to help anglicise Unibet and make it a more organic choice for UK customers, incorporating horse racing betting into their offering.
Unibet Buys iGame Group
August – 2015
This was clearly a year for acquisitions, as Unibet also shelled out £53.6 million on the iGame Group, an online gaming and sports betting company with a focus on the Nordics and central Europe and 7 brands under its belt.
The deal would see cost saving synergies, offered an ideal opportunity for scalability, as well as a revenue boost since all of the brands were well known in their respective areas. Their local focus with Unibet's scale and product expertise was expected to yield excellent results.
Making a Move for 32Red
June – 2017
Costing a massive £175.6 million, Kindred acquired the well loved online casino company by exercising their right to purchase the remaining available shares, and therefore delisting 32Red from the AIM.
This purchase was arguable their most significant, and locked down Kindred's position in the UK online casino market where 32Red was a real contender, having brought in £62 million the year before.
So well known are 32Red in the UK, that it is the only region where Unibet is not Kindred's strongest performing brand – 32Red wins that title with UK customers.
About the Company
While The Kindred Group take a multi brand approach to their business, many of their acquisitions end up being folded into their existing brands (usually Unibet) rather than being run in their own right.
Only the top performing brands that have a real USP in the portfolio are left to run, and this has two advantages:
Cost Savings – Running 5 different online sportsbooks costs more than running 1; better to divert all customers to a single brand.
Market Dominance – A single powerful brand has more impact than several that are splitting the same market share and even potentially competing with each other.
That said, they operate brands on a global, local and hyper local level, so they can tweak their offering in each market that they operate to best suit the needs of the customers there.
The company's carefully targeted approach to the brands it owns and promotes ensures that they can maximise customer attraction and retention in the key business areas in which they operate.
They now operate in over 100 countries and serve over 27 million customers, but they use only 9 brands to do this, so it seems to be all about staying ergonomic and maximising the resources at their disposal while simultaneously strengthening key assets.
Unibet is without a doubt the most prominent brand in the group, offering customers a place where they can do everything, while other brands target more specific areas of the industry or particular demographics and/or territories.
The group are also unique in the way they invest for the future.
Kindred Futures
By investing in new start ups and adding value to companies that are working in related industries, Kindred Futures seeks to build mutually beneficial relationships and push innovation.
Examples include a VR company looking into how virtual reality could enhance the online poker industry over the next decade, or another company that makes the on-boarding process for new customers quicker and easier for both company and customer.
This forward thinking investment is a good indicator of the kind of company that Kindred is, and they are generally seen as 'good guys' of the industry.
This is also in part because of their efforts towards creating a fairer and safer industry when it comes to responsible gambling and protecting vulnerable people. Kindred pride themselves on not only meeting regulatory standards, but going out of their way to exceed them wherever possible.
History
The Kindred Group's existence can be traced back to one man.
Anders Ström had been a professional bettor amongst other things and wanted to offer his knowledge and insight as a service to others, which was why he set up Unibet in 1997 – from his bedroom. It was more of a telephone betting service in the early days run out of his own flat with one or two others, but it soon grew beyond recognition.
By 2001, less than five years after opening, Unibet had over 200,000 loyal customers in 80 countries and offered their services in 12 languages.
The company was one of the pioneers of online gambling, shaping the industry in many ways and becoming something of an example for others to follow. By being completely open to new tech Unibet stayed relevant in a rapidly changing world, and indeed, they were one of the first gambling companies to offer a fully comprehensive mobile product to their customers. This they did in 2005.
Their taste for acquisitions started around the same time, and over the next few years Unibet became a group almost without meaning to. It wasn't until 2016 though that the group was re-named as The Kindred Group.
They wanted to better represent their multi-brand approach, and Unibet was one of those brands, so it no longer worked as the name for the whole group.
The platform provider Kambi also has strong ties with the group, as it was set up by them specifically to provide sports betting services on a B2B basis. It was launched in 2011 with Unibet as their only customer, but 12 months on it had external business which grew rapidly. Unibet spun off Kambi in 2014 as its own entity, but still uses their platform to this day.
Kindred Group is now a truly global player, with 2,330 staff across 18 different office locations and licenses to operate in more than 100 countries.
See what you can achieve from your bedroom if you put your mind to it?
UK Tax and Contributions
Given that Kindred operate in so many different countries it is difficult to put an exact number on the amount of tax they pay in the UK, but their betting duty contributions totalled £343.3 million with tax liabilities of £298 million in 2022. £208 million of that went to Western governments so a fair chunk of it will have gone to HMRC because of the point of consumption tax here.
On top of that, the UK office provides a small number of UK jobs, and Kindred have won awards for being a great employer to work for. In terms of contributing to the UK economy the impact here would be minimal – there can only be a few hundred employees in the UK – but all Kindred employees are also encouraged to spend paid free time contributing to their communities, so there is further contribution to the UK in this way.
Then of course there are pension contributions, payments to UK based 3rd party providers or suppliers, and other often forgotten payments and expenses.
Also, lets not forget the amount of marketing and advertising that goes on. Both Unibet and 32Red have been the shirt sponsor for a number of UK football teams, and every advert online or on the TV in the UK is money flowing from Kindred back into our economy – Have you seen those 32Red adverts? Keith Lemon doesn't come cheap.
Kindred Group spent £45.3 million on sponsorships and marketing in 2022, and a large part of that was in the UK.