888 could well be dubbed the Grandfather of online gambling seeing as it hit the web way back in 1997 – not long after the internet itself became widely available. The early bird catches the worm or so they say, and this is certainly the case for 888 who have grown to become a truly global gambling goliath, with a website available in 13 languages serving the tens of millions of members.
Having invested in their own proprietary software, Dragonfish, previously known as Random Logic, they can offer exclusive games that may well entice players who are tired of the same old slots. This doesn't have to mean compromising in terms of choice though, as they also offer games from other tried and tested providers.
888 is also one of the few casino's that still offer a download option alongside their instant play casino, although it's virtually identical but for the benefit of a few extra games, and it is PC only – sorry Mac users. They also run a blog and provide thorough game guides which is testament to their ambition to be a real destination for gamers as opposed to just another casino site.
The sportsbook also shines through and offers a huge number of betting markets with a lot of depth from one event to another. The ability to live stream an impressive number of events is another string to this bookies' bow.
They offer a site that is a pleasure to use and an equally impressive mobile package, giving bettors everything they need to quickly place a wager wherever they are. The odds may not exactly be mouth-watering, but a savvy player can squeeze more out of them using associated offers.
Their reputation may have begun as an online casino, but the sportsbook can easily hold its' own in a sea of competition.
888 split their various products into distinct sites and apps, e.g. 888 Sport, 888 Casino, 888 Poker,etc., however you only need to have one account to use all of them and can bet using a single wallet system.  If you would like to see more about 888 Bingo and 888 Ladies see our sister bingo site.
888 Sport Markets & Odds
Having existed since the year dot in online gambling terms, 888 have a very good idea of what events and markets their customers want, and they provide these in abundance. A solid list of 30+ sports covers all of the usual suspects as well as a few lesser spotted options such as Cyclo-Cross, Chess, and Trotting.
Football is streets ahead of the rest when it comes to range and depth of markets, while Ice Hockey and Basketball also prove popular. In general, though, any mid-level event will be available to bet on providing they cover the sport in the first place, and even local football matches should have a good 25+ lines available; big games, on the other hand, can get close to 300, so you can bet on practically every kick of the ball and get really creative with your acca's.
We didn't see much in the way of specials (Next Manager to Quit, for example) but there are a few novelty and entertainment bets thrown in for good measure, although this isn't their forte. The stats tool could come in extremely handy, though, as it goes into a ridiculous amount of detail – you could get lost for days in there.
The odds available are safe enough, your mates aren't going to laugh at you, but to get the best value you should try and combine them with some of the offers where possible. Enhanced odds are a regular occurrence and as you would expect from a bookie of this size Best Odds Guaranteed is available on UK and Irish Horse Racing. You can also bet on ante-post races from as far afield as South Africa and the USA.
Live Betting/Streaming
The live area of the site functions very well indeed and makes the most of the platform it is built on courtesy of their own in-house platform, with an impressive amount of in-game information once you have committed to an event. The live stats can shed a lot of light on the situation, too, if you are someone who likes to get into the nitty gritty.
The interface gives the punter a certain amount of control by using collapsible menus so that only the desired betting lines need be on display, and the decision on whether to expand the event full page or to also keep one eye on other in-play events lies with the punter.
It's fair to say they don't always have the greatest depth of markets out there for in-play events, but they are certainly better than many, and the odds update quickly with clear red/green pointers indicating activity.
888 also employ an Instant Betting feature, allowing punters to bet on an event in the next 60 seconds, for example; so you could bet that a throw in might occur between the 50th and the 51st minute. This is really fun if you are watching the match at the same time and it provides instant results.
Speaking of watching the game, live streaming is supported at 888 and it tends to be pretty good too. This is a major bonus for a lot of bettors who want their betting experience to be more immersive and exciting. To watch the horses you will need to bet at least £1 on the race in question and almost all are streamed, while events in other categories are also well covered. In fact, some sports that don't even get a look in at other bookies are available to stream at 888; Badminton, for example.
888 Casino Software, Platform, Games
Credit where credit is due, the casino site looks fantastic; they have got the visuals just right. It's colourful and exciting without being shouty, and it feels like a website for the modern-day player. Everything works seamlessly as you transition from one page to another and it instantly feels like a place of opportunity. There are some great, innovative features on the 888 Casino website as well, so it seems odd that they have slightly neglected other areas, especially since it's all run on their own Dragonfish platform.
We love that if you roll over a slot icon, for example, you will be shown key details for that slot before you load it up, such as min/max bet, paylines, features and a brief description. There is also more detailed information available if you want it once you select the game, especially when it comes to the Live Casino games. However, when it comes to search options you are left to scroll until the end of time due to the layout and the game tiles being so big and spaced out. You can select only Jackpots, 888 Exclusives, a few providers, and above or below 25 paylines which helps thin it out a bit, and there is a search bar if you know exactly what you are after, but as far as browsing is concerned you will have to put a bit of leg work in.
In terms of quality and choice the catalogue is handpicked with precision; so, if you are a newcomer to online gaming a lot of the research has been done for you. Any game you choose at 888 will be of the highest quality, you won't have to wade through a sea of substandard titles before finding one that is worth your time and money. NetEnt, Barcrest, BigTime Gaming and NextGen all have their hands in play, although of course 888's home grown titles from Section8 Studio are given the most leg room.
Slots – Over 500 top quality titles make up the slot catalogue, with more than 70 of them exclusive to 888. Love from London and The Great War might be a couple you haven't tried before.
Jackpots – There are also 70+ jackpots to get stuck in to, and many of them proprietary. This does mean smaller jackpots, but also less competition, and you can still bag over £1 million. Irish Riches and Pirates Millions are where to find the big bucks.
Live Casino – Evolution Gaming adds 888 to their list of clients, providing Live Games such as Lightening Roulette and Dream Catcher. You can choose from 3 different camera angles, some games start from as little as 10p, and there is even a Pit Boss wandering around.
Casino Games – A choice selection of Roulette, Blackjack, Baccarat and Poker games from Section 8 Studios. Poker makes up a good 50% of what's on offer here, and we would especially recommend Oasis Poker, "because maybeee…."
Slot Races – Join a race from the Slot Races Lobby and compete with other players to win the most points. Prizes include Free Spins, Bonuses, FreePlay and Cash.
Scratch Cards – There are only a small number of them but they are a fun way to spend some in-between time. See if you can strike gold with Alchemist, or maybe Merlin's Millions will have that magic ingredient?
All in all this is a fantastic product. The interface is interesting rather than confusing, and the conservative choice of tabs in the cleverly located side menu makes choosing your next move simpler, with further options available once you get there.
888 Poker
Available on desktop and mobile is the downloadable 888 poker client, complete with extensive game and strategy guides plus online poker tools, making this the ideal starting point for keen newbies. Their eMagazine is fun and informative too, with opinion pieces and strategy ideas etc.
They are great for tournaments with progressive knockouts, multi flights, 888 exclusives, and even free tournaments to take part in, and the games you can play cover Hold'em, Omaha High, and 7 Card Stud.
There are some twists on these games like SNAP where each time you fold you are put on a new table with new cards so there is no waiting around, but that also means you can never learn about your fellow players of course. BLAST is another gimmicky take on the game offering a randomly allocated prize pool of up to 10,000x, but the game is timed with everyone eventually having to go all in if the timer runs out.
These innovations are only possible because 888 has such good liquidity, which means there is always someone to play against regardless of how big or small you want to bet.
The more you play the better your experience will be though, because the 888 Poker Club is a reward scheme specific to their poker players, with daily freerolls and prize scratchcards available alongside more regular prizes.
888 Bingo
In contrast to everything else they do, 888 bingo is a little bland to look it if the truth be told, but that is where the negatives end.
It's a great bingo site for regular promotions and for free bingo too, some of which pays hundreds of pounds while other games pay out small bonuses. Then there is VIP bingo at the other end of the scale which is by invite only, paying out £10,000. You don't see prizes like that in most bingo games, do you?
Even the more run of the mill games are top quality though. It's mostly 90-ball and 75-ball variants but 888 put their own spin on these games too by offering freespins as prizes, or presenting the game as bingo roulette, etc. It's certainly not dull.
It's not always busy, which means lower prize pots but also more chance to win them, and despite this there are busier periods and big jackpots and progressive jackpots to be won, plus access to 500+ side games.
Banking
| Banking Method | Max/Min Deposit | Max/Min Withdrawal | Notes |
| --- | --- | --- | --- |
| Debit Card | £10 | £3 | Up to 8 days |
| PayPal | £10 | £3 | 4-5 Days |
| Neteller | £10 | £3 | 4-5 Days |
| Skrill | £10 | £3 | 4-5 Days |
| Paysafecard | £10 | N/A | No Withdrawal |
| Bank Transfer | £10 | £10 | 7-10 Days |
You can fund your 888 account from seemingly every payment method ever created, we hadn't even heard of some of the options. Oddly enough Paysafecard was absent from the list but other prepaid cards were available if that is your thing.
Usually, withdrawals will have to be made via the method the deposit came from, but you can withdraw as little as £3 and there are no maximums stated. Daily/weekly/monthly limits may well apply, but if you have a big win just get in touch with them, they are a big enough company to be able to work something out so you get your money quicker.
The bad news is that processing times are much too slow and you can cancel withdrawals up to 24 hours after requesting them too which doesn't sit right with us. 888 need to look at this again. They do so well in almost every other aspect but banking severely lets them down.
Features
This is not an exhaustive list, just a few features we have picked out that we like personally. 888 seem to be doing a fair amount of social engagement with their players which is good to see, and it's clever too since it makes them more of a one stop shop for sports fans.
Blog
We love a good blog, and this is a good blog.
There are loads of articles in here and they don't just cover the most popular sports either. Sure, you will find more to read on football and tennis, but there are articles on cycling events and E-sports too, for example.
These include opinion pieces, general advice, and betting tips from people who know what they are talking about rather than relying on Gary from down the pub, or Jim who works in accounts and who also got roped into doing the blog.
Youtube Account
This is great fun and fantastic for engagement, and they often embed videos from their channel into their blog, too.
Super fans from opposing teams are brought into the studio to talk about current events or hypothetical situations, often with hilarious results. You will also hear the opinions of ex-pros on various aspects of the game.
Away from football there have been interviews and coverage from the Cheltenham Festival as well as an impressionist sending up famous folk from the sport world.
It's a real mixed bag but it's all interesting stuff.
Cash Out
One feature that is fast becoming expected these days is cash out. It's not available on everything but will be clearly indicated with a green button when it is.
Cashing out is all about controlling your bet, and allowing the bettor to react to the events of a game. This has another effect of making the bet more exciting and therefore increasing entertainment value.
You might put £10 on your selection only to decide mid-game that you no longer think they are going to win. You could cash out (settle the bet early based on the current situation) and get some of your stake back. It works the other way, too. If your selection was doing well you could cash out and take a guaranteed, albeit smaller, profit rather than wait it out and potentially see the tables turn.
Note: 888 will only allow you to cash out once the event has started. Some bookies let you do this pre-match which can be useful if your prediction is based on a specific player and it comes to your attention that he is injured before the game, for example.
Partial Cash Out
The same concept as cashing out but you can split your bet in two, leaving a portion in at the initial odds and settling another portion at odds based on the current situation.
These odds fluctuate very quickly once the game is in play as the situation is developing all the time, so you have to think and act fast if you want to take advantage.
It gives the punter even greater control and opens a whole new world of possibilities.
Desktop Website
It's tricky to talk about the website because 888 actually have a different website for each product. This is brilliant in a lot of ways because it means that everything you are looking at will be relevant to you and you won't have to navigate through anything you're not interested in.
For those of you who like to bet on sports and play online games or poker, there are quick links neatly tucked away at the top of every site to the other products; so for example if you were on the casino site there would be links to the sports site and the poker site.
Let's cover the sports site first.
On the whole the website is plain and simple to use, especially when you take into account the scale of information and betting opportunities it needs to present. When you initially log in things are a little unclear, not in terms of menu structure but in terms of what is right in front of you; the design looks good but the eye takes a few moments to land.
However, once you start delving into the menu things become much clearer. A few basic options are available like A-Z of sports, anything that is currently in play, and Special Offers, so you start on solid ground and from there you can whittle down your options until you find what you are looking for.
The list of sports somewhat annoyingly pokes out and takes over the page when you are using it, but once you open a category the interface is exceptional and only gets better the further you go. There are a lot of options to play with enabling you to zone in on specific markets or bet types, most of which is done with columns and collapsible menus, as well as some useful information pertaining to the event you are currently looking at. The whole system works left to right so you can go back a stage without having to start over each time you want to look at a new game from the same league, for example.
The search bar is also highly functional, allowing punters to search for specific players, teams, leagues etc, while odds can be switched on any page. The betslip is hidden away and only takes up screen space if you need it, even then it can be minimised.
---
By it's very nature the casino site is far simpler than the sportsbook but the general idea is still the same, with the menu on the left and a search bar at the top.
There are only a few broad categories here though, and with so many games it can cause problems in searching through them if you are looking for something new. Saying that, newly released games are listed in their own little section, but new to you and new to everyone are not the same thing.
There are a few other ways to filter the games but you still tend to end up with a list that is very long. The basics of each game such as staking upper and lower limits, paylines, features etc, display when you hover over them though which is really quite useful (and pretty cool too).
What we loved is that the games take up the majority of the screen space. Everything else has been pushed to the extremities in order for the game tiles to fill the screen, in essence giving the player as much of the good stuff as possible and keeping the more procedural but necessary bits like your account and the cashier accessible but out of the way.
Both sites are obviously high end, they feels professional and clean but still have life and energy to them (no doubt aided by the bright orange and bright green colour schemes), and operationally they are spot on. Money has clearly been spent here, and the result is a lean and responsive product with many working parts that operate in perfect harmony, and to run their products on different but linked websites shows just how capable this brand is.
Mobile Website
The mobile website is of a similar calibre to its desktop counterpart on both counts, sharing the overall design and lacking none of the features. This product for gambling on the go contains everything you need and is put together cleverly so that you can get to your bet in a matter of seconds with very few page loads to sit through – unless you want to use the cashier which is a bit slow to open.
Once loaded you will see some imminent markets that might be exactly what you are there for, and you can also use a scrolling menu to access some of the more popular sorts quickly.
For everything else you will have to open the Menu which is also where you will find the search option, but there is then a further step in order to view all sports which just doesn't make sense. The A-Z should be one of the easiest things to access so we don't understand the logic here.
Browsing for bets can also be a bit laborious with lots of scrolling, but if you know the general area you are aiming for it doesn't take long to get stuck in, and the search bar has made it across with full functionality if you know exactly what you are after.
Touch ID is available for the app making access even quicker, and keeping 888 at the head of the table for innovation and embracing the future.
On the casino side of things the number of available games will be reduced slightly compared to desktop but in the main not much will change apart from the layout, although if anything, that looks even better on a mobile device. The interface and overall functionality and usability fare just as well as the main site, and although the app may take a few extra seconds to load up, once open it zips along nicely. There are also links to the other 888 offerings (Bingo, Poker etc) that will conveniently redirect you if you fancy a change of pace.
888 know they have a solid product in their online casino, and they haven't been short sighted in ensuring that their mobile offering also makes the grade. Of course, it helps that it's run on their own online platform, Dragonfish, which also offers B2B services. If other companies are buying it then you know it's good.
About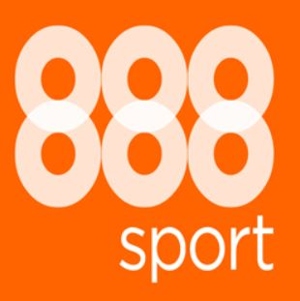 888 is run by Cassava Enterprises (Gibraltar) Ltd, a subsidiary of 888 Holdings Plc, and actually started life as Casino-on-Net, the brain child of Aaron Shaked. Shaked established the company with his brother Avi and their business partners Ron and Shay Ben-Yitzhaq, also brothers. Casino-on-Net was rebranded as 888 Casino in 2010 to bring it in line with the other 888 brands.
Having operated since 1997, you could say they practically invented the online casino, and being pioneers in the industry they have won their fair share of awards. Every year they seem to add to their trophy cabinet, but 2013 was arguably their most successful, winning both Operator of the Year and Best Casino Operator at the eGR Operator Awards.
The ins and outs of the business since then have been incredibly complicated, but what is clear as day is that they have grown into one of the biggest online gambling brands the world has ever known. Not only does 888 operate a global sportsbook, casino, and poker product, but they own so many subsidiaries it's almost impossible to keep up.
They moved their operation to Gibraltar where they have been based since 2003, and in 2005, less than ten years after opening for business, they floated on the London Stock Exchange.
There have been many acquisitions over the years as well as a few that fell through; in 2006 there was talk of a merger with Ladbrokes which, in the end, did not come to pass, and there were advanced talks with William Hill with regards to a takeover.
One deal that did go through was the 2007 purchase of bingo company Globalcom Limited for $43.4 million – in cash. Only 6 months later bingo revenues had brought in $14 million for the company.
Things haven't always gone smoothly for the company, though. Despite being universally popular they have incurred some of the largest fines on record, such as the £7.8 million the UK Gambling Commission demanded after 888 allowed 7,000 punters to keep gambling after they had tried to self-exclude; or the £120 million in profits they had to give back to the US Dep of Justice after the Unlawful Internet Gambling Enforcement Act of 2006.  It says something for the power and reach of a company that can take such a financial hit and keep going, reputation almost unblemished.
In fact, 888 Holdings remain one of the biggest names in online gambling full stop. So much so that it has been listed on the London Stock Exchange since 2005 and is a constituent of the FTSE 250 Index. When Gigi Levy, who was the Chief Exec until 2011, gets a $1million+ annual bonus, things must be going well. Drinks on Gigi. 888 now employs around 1300 people.
Read more about the company behind the brand on our 888 Holdings company page.
Why Bet with 888?
888 are a solid contender for your business but we would suggest having them as part of a portfolio rather than as a sole use bookie.
They don't often offer the best odds but there is value to be had with some interesting offers thrown into the mix, and the range and depth of events and betting lines won't leave you disappointed.
Live streamers and in-play gamblers will no doubt be happy here, as will those who like to eat up statistics before laying their bets.
Newbies who want an easy life will find the site easy to use and should be happy enough with the prices, as long as they are aware that they are on some level trading maximum profitability for ease.
For casino players it's great to have access to exclusive games that you don't see at every single site you play at, but again, we would use 888 Casino as one of a number of casino sites rather than as your one and only.
Customer Support
There is 24/7 support available at 888, which is fantastic news, although the phone line is only open 9am to midnight. Still, at least they have one, and it's free to call.
E-mails should get a quick response if our experience is anything to go by, and the live chat is quick to connect if you can find it. We did find the chat operator to be a bit on the dim side we have to say, but we got there in the end.
They don't make it easy to find live chat. We used a search engine initially but if you enter the cashier and linger then the live chat option should eventually pop up. They lose marks for this, it's just annoying and is not a customer focused approach.
The FAQ, on the other hand, is a fantastic tool that is put together well and genuinely useful, with many articles linking to others that are similar to help you on your way. Chances are, whatever your query it will have been answered in there.
Contact
Live Chat – In the casino it is right there at the bottom of the menu, but sportsbook users are kept at arms length. Try accessing it from the cashier, but if you are struggling just google it. It definitely exists but they aren't keen on bettors using it apparently…
Email – You have to do this via the online form unless you know the email address. We know it, and you seem nice, so here it is: [email protected] & [email protected]
Phone – 0203 478 0670 for UK punters, toll free and manned 9am-midnight.
@888sport & @888casino – It is more of an engagement account than a support account, but it's a good one to follow for news and humour.
Address – 888 UK Limited, 601-701 Europort, GIBRALTAR, GX11 1AA
UK Gambling Licence – 39028