Betfair is responsible for creating what are now some of the staple features of online gambling. Cash out? Betfair. In—play betting? Betfair. And do we even need to mention the Exchange?
Bursting onto the scene in 2000 and ruffling a lot of feathers as they did it, Betfair has brought innovation and excitement to the gambling community like no one else before them, although interestingly, it wasn't until 2012 that the Sportsbook was introduced.
It's certainly here now, though, and offers sporting events in numbers that few can rival, with market depth to match. A tonne of features and promotions on the side makes Betfair a real destination for the casual and professional gambler alike, arming them with everything they need for a rewarding betting experience.
Up To £20 Money Back Cash Exchange
Max £20 refund on first bet. Bet must be placed in first 7 days of account opening. Only deposits made via Debit Card will be eligible for the promotion. T&Cs apply.
T&C's Apply. New Customers (18+) Only. Begambleaware.org, Gamstop.co.uk. #ad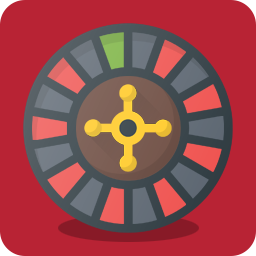 Various Offers Available
Befair offer several casino bonuses depending on which section you would like to play in. Visit Befair through the button below to see a list of available offers.
T&C's Apply. New Customers (18+) Only. Begambleaware.org, Gamstop.co.uk. #ad
While Betfair may be best known for their Sportsbook and Betting Exchange, we have to say, the Casino is non too shabby either. Although with multiple awards under their belt you would expect nothing less.
With around 350 games in total Betfair isn't one of those casino's that offers a staggering choice, but you can hardly call it lacking; and there is no padding here either, only the best games are included. 4 million members enjoy an exciting selection of Slots, Live and Table games, including some DC Comics content, as well as some of the biggest progressive Jackpots in the industry thanks to Betfair's partnership with Playtech.
With the addition of their casino, Betfair have grown to become arguably the largest online betting company in the UK, and in February 2016 they completed a merger with Paddy Power to become an undeniable force in the industry. In just 20 years, Betfair have not only established themselves as a market leader, but as a market influencer.
Sports Markets and Odds
Known for giving great odds on a whole range of markets (fractional or decimal), including futures, Betfair is the first choice for many the intrepid bettor. Features such as Price Rush – where you are subsequently given odds better than the ones you took – and Acca Edge – where you get your stake back if the Acca falls short by one – ensure plenty of value for customers, and an incentive to stay loyal. They tend to be good for daily Odds Boosts too, and we haven't forgotten the Exchange – we will cover that later.
They are big on promotions in general, especially when big sporting events are coming up, so make sure you keep your eyes peeled and take advantage. They tend to have their fingers on the pulse here.
Those who bet on the Horses will be pleased to know that Betfair cover races globally with most of them streamed live, and the range of betting options within that is huge. Tote betting is a welcome feature and their very own Timeform radio will keep you up to date with the latest news and results. Best odds guaranteed make us all warm and fuzzy inside and there are also plenty of opportunities to bet on the Greyhounds.
We could go on forever about the range and depth of events and markets, you could get lost in it all, and if you take the Exchange into account the numbers really start to stack up. Needless to say, Football, Tennis and Horse Racing get a lot of attention, but Chess, Current Affairs and Gaelic Games are also on show in good numbers, and even the Specials throw up a few unlikely choices.
More popular events can boast hundreds of markets but even the Badminton will have a good 30+.
Live Betting/Streaming
Live Streaming access requires nothing but funds in your account, although to watch the horses you will need to have wagered a minimum of 50p, which is understandable. Any event that is available for streaming will have an obvious icon next to it, although the Horse Racing live stream resides in its own separate area of the site since pretty much every race is available to watch every day.
If the event you like the look of isn't available to stream, you will see a match graphic or simply the current score. Considering Betfair invented in-play betting this isn't always as interesting or impressive as at some other bookies, even some of the smaller ones, but each event is delivered on an interface that is great to use, showcasing the range of markets within the event in a clear and well organised way. This includes stats for each event if they are available, both for the current game and recent history.
On average you should find a good 100+ events to bet on even at quiet times of the day or night, from Football and Tennis to E-Sports and Handball – plus all of the horses you can shake a stick at.
Casino Software, Platform, Games
To be clear, the Casino is only one small section of the Betfair website, with other tabs (Arcade, Vegas Slots and Macau for example) somewhat confusingly hosting further games you might expect to find in the Casino. Even the Bingo section has slot games in it, so there is a lot of crossover from one tab to another. Navigation site wide is controlled by a primary fixed task bar, and a secondary one will offer different options according to where on the site you currently are.
Speaking purely about the Casino then, aesthetically it is functional rather than fanciful with a plain grey background creating a faintly dramatic air and leaving the game tiles as the only focus. This isn't necessarily a bad thing, it's perfectly pleasant to look at, if a little uninspiring, but graphically it holds up well. Each game offers an info button providing the RTP and some other details on a new screen.
The site is instant play, but there is also a download option for the very best experience possible, providing more games and a higher quality experience. This is all powered by Playtech, recognised industry wide as the best in the business, which is good news for Jackpot fans since all progressives at Playtech powered casinos are linked, allowing them to regularly push past £10million.
Playtech, with impressive visuals and famously user-friendly gameplay, understandably dominates as the site's biggest software provider, but there is some variety in the way of NetEnt, IGT and Blueprint Gaming – you will have to check the other tabs to find them though.
Slots – In the Casino alone there are 150+ Playtech titles to get your hands on, including some branded content such as Terminator Genisys and The X-Files. Head to Vegas Slots or Macau to try 130+ slots from other providers.
Jackpots – If you have been lured to the site by the thought of a big Jackpot win, you can't do much better than Jackpot Giant; you could alternatively go for Monty Python's Life of Brian if you want a giggle as you play.
Video Poker – Joker Poker and Deuces Wild are 2 of the 10 games on offer, but if you want to go hardcore then head to the dedicated Poker section of the site.
Live Dealer – Playtech provide the live offerings too, showcasing Hi-Lo, Sic-Bo, and Tic-Tac-Toe (ok, we lied about the last one). Roulette and Blackjack are available in various Low and Mid options, and there's even a live quiz which is free to enter.
Blackjack – 11 variations to take advantage of here including Franki Dettori's Magic Seven (who knew?) and Blackjack Surrender.
Roulette – Roulette fans are in for a treat with 20 variations suitable to players of all bank rolls. Franki Dettori makes another appearance with Jackpot Roulette, and if you're skint then go for Penny Roulette.
Apart from a few pointless tabs there is little wrong with the site. It's very easy to use thanks to the no fuss approach that has been taken, all of your options are in one place so there is no confusion; if anything, they could do with condensing the choices – the Super Heroes tab only has two games listed under it for example. All in all this is a well-constructed site that is easy to navigate and full of interesting content.
Banking
| Banking Method | Max/Min Deposit | Max/Min Withdrawal | Notes |
| --- | --- | --- | --- |
| Debit Card | £5 | £1 | 2-5 Days |
| PayPal | £5 | £1 | 12-24 Hours |
| Neteller | £12 | £2 | 12-24 Hours |
| Skrill | £10 | £1 | 12-24 Hours |
| Paysafecard | £5 | N/A | No Withdrawal |
| Bank Transfer | £10 | £10 | 3 - 5 Days |
Betfair live up to their name when it comes to banking, offering punters plenty of choice as to how to deposit and withdraw funds, and not charging them a fee to do so. They also aim to process all withdrawals at their end within 24 hours.
There are commission rates when it comes to the Exchange and they will depend on the market base rate and will vary from punter to punter; the table above does not take the Exchange into account and is for the fixed-odds sport and gaming products.
You can have a maximum of three payment methods on your account at any one time, and this is to avoid money laundering activity. Paypal is a welcome sight, as is the absence of any withdrawal limits; you can set your own deposit maximums too on a daily, weekly or monthly basis.
Features
If there is an online gambling site as feature rich as Betfair then tell us who, because we haven't found them. Seemingly every angle is covered, and most of their features even have features of their own. We have mentioned a few already so for fear of breaking the internet we won't go into them in further.
Suffice it to say, this really is a haven for all things gambling.
Exchange
The Exchange was where it all started for Betfair. An innovation that allowed bettors to place wagers between each other rather than with a traditional bookie, essentially making the customer the bookie.
Without being dramatic, Betfair operates the best Exchange in the world, and at one point it was estimated that 90% of peer to peer business was handled by Betfair. It is encyclopedic in scale with a staggering amount of content, as well as features such as Tips & Features, a Forum, an insane amount of Historical Data (subscription service with a free option), plus an area called Learning which teaches you how to use the Exchange.
This is where the professionals go to hunt, but don't be intimidated; with a little knowledge there are endless opportunities to make money in the Exchange.
Virtual Sports
There are 7 sports to bet on when it comes to Virtuals: Horses – Jumps, Horses – Flat, Football, Greyhounds, Speedway, Motor Racing, and Cycling.
Graphically we are in a good place, somewhere around Fifa13 we would say, and new events start every 2 or 3 minutes. The commentary can vary depending on sport – the Football is good whereas the Motor Racing doesn't add much – but you can mute it if you hate it.
It's as good as any you will find elsewhere, and some of the names can be a giggle – the Mersey Blues playing at Odd Trafford anyone?
Cash Out
Look out for the orange Cash Out button on your betslip, as this could be the key to making a profit while the going is good.
Betfair allows bettors to settle their bets early if they get the jitters or change their minds on the outcome halfway through a match. This means you could still make a profit (albeit a smaller one) and eliminate the risk.
This option adds excitement to any live game, and is a regular option with Football, Tennis and Horse Racing events, among others; just make sure cash out is available before you place your bet. It isn't available on ante-post bets or on enhanced odds, for example.
Partial Cash Out
The same premise as regular cash out except your stake is split. So, you might choose to cash out £5 of a £10 bet at the current cash out price, but leave the other £5 in at the price you initially took.
This allows even greater control and flexibility on the bettors part, and depending on the ups and downs of the game or race you are betting on, could also net you a tidy profit or save you from a huge loss.
You can do this as many times as you like throughout an event provided that the cash out meter is still available.
Football Jackpots
Although named Football Jackpots you can also bet on Horse Racing, Tennis, NBA and NFL in this section of the site.
Put simply, this is pool betting with a Betfair twist, and a jackpot prize as well as consolation prizes at the other end. The punter bets a fixed stake into the pool and then makes their selection/s, with the pool ultimately being divided between those who choose correctly.
Jackpots can hit the multi-million pound mark so it's no joke.
Pool types include 1×2, Correct Score, Asian Handicap, Over/Under, BTTS, Point Margin, Win, Place and Finishing Order – depending on the sport, of course. If this all sounds confusing, take advantage of the Smart Pick tool for your first few goes until you get used to it.
There is even cash out available.
Bingo
We get it, most of you sports fans probably don't play much bingo. But perhaps your Nan does and you went along with her once or twice for moral support and caught the bug. It's ok, we won't tell anyone, and you will be in good company at Betfair.
If you have brain ache after an hour in the bowels of the Exchange, relax and settle in to one of the many bingo rooms available, playing both 75 and 90 ball games with ticket prices ranging from 1p to 25p.
Each room has an internal chat window and there are a good few promotions to be had plus a rewards scheme. The side games are very good too given the quality of Betfair's slot library.
Poker
On top of any poker style games you might find around the casino or live casino, Betfair offer their own dedicated downloadable poker client.
There are regularly over 1000 players online, even in the early hours of the morning, so finding a game shouldn't be difficult, and it can also be accessed via mobile device using their specially built app.
You can jump straight into a Sit and Go if you want to build experience and limit risk, but there are also plenty of Cash Games and Multi Table Tournaments run regularly too. You will most commonly be able to play Hold'Em, Omaha, Omaha High Low, and Speed Poker – although there is also a quick Twister Poker game which works by randomly assigning a stake multiplier as the prize; it's a winner takes all 4 man game.
This area of the site comes with its own reward scheme too, so as well as playing against other people as opposed to the bookie, you can rack up some status points (as they are called here) which can be turned back into cash.
It's great for newbies too as there are a bunch of articles on how the game works and basic strategy, things to get you started.
Exchange Games
This is a shining example of why Betfair are market leaders, they are consistently dreaming up new concepts which others then follow.
The Exchange Games apply the betting exchange concept to casino table games. This means that you can back and lay various different outcomes of the game being played, such as which hand will win, or if all cards drawn will be unique, etc.
It's a fantastic crossover product that will introduce exchange betting to some casino players that may not have come across it before, and equally introduce casino games to some betting exchange punters who may not usually play.
At the moment the games being bet on are computer generated but it wouldn't be too much of a stretch to apply it to live casino too, so this could happen in the non too distant future. It's still a fairly new concept so currently it is only available on four different games: Blackjack, Hi Lo, Omaha Hi, and Hold'Em.
Desktop Site
This is definitely a site more focused on getting the job done than looking good doing it. Which isn't to say that it's badly designed, it's just not flashy and sleek like some others are. It does feel a little dated in the way that the menu options are presented in grids and blocky buttons, but it works, and more importantly, it is jam packed with features.
Because the site is so vast, each section is tailor made. For example, if you select Horse Racing, then as well as all of the odds etc you will also see a link to Horse Racing Virtuals plus quick links to the next race and a list of today's favourites. In the Football section, there is a scrolling Match Updates box so you can keep half an eye on the other games that are currently taking place. These little features really add to the betting experience and make it easy to act on impulse and jump from one bet to another.
The layout of available markets once you have chosen an event to bet on works particularly well, offering stats alongside to help you make your decision; and handy box's like Odd's Boosts keep you informed of daily specials you might want to nab.
The interface works quickly and navigation shouldn't be an issue in itself – the sports categories are easy to spot as are your account and banking areas – it's more likely that you will be overwhelmed with choice initially. However, it won't take long to get the hang of, and your betslip will stay tucked out of the way until you need it.
It all runs on the OpenBet platform which claims to process more than 2 billion bets every year (half of them could well be via Betfair), and the fact that Betfair has been using this platform since the beginning tells you all you need to know about their quality.
Mobile Sports Site
The mobile site is just as busy as the desktop site in terms of what's available, but the small screen layout actually makes it even simpler to take everything in, and the interface easier to navigate and control.
Naturally, it will perform strongest when used for one particular sport or event, whereas the desktop site comes out on top if you are wanting to monitor more than one thing at the same time or get knee deep in stats.
The whole thing is portioned off to keep things running smoothly, so to get from the Sportsbook to the Exchange, or from the Virtuals to the Football Jackpots, you will have to go via the A-Z menu and then that particular section will run independently. Think of it like 5 or 6 different websites holding hands. This all makes it sound far more complicated than it is – in reality everything is a mere 2 taps away – and it reacts beautifully.
Back to the Sportsbook then, and everything should be just how you left it on the desktop site. There are easy links to each sport, live streaming is available, a cash out button is ever ready for those moments where seconds count, and we loved how a placed bet floats up to be added to the betslip.
This is solid work from Betfair.
Mobile Casino Site
Having to minimize the site to fit a mobile device has actually improved the interface if you ask us. There is less empty space and they have done away with the primary task bar, meaning a more refined selection of tabs. Each area of the site (Live Casino, Poker, Sports etc) has its own site or app so none of them get bogged down with content from another.
Just because you have chosen the Casino site though, it doesn't mean you are stuck there. The pop up menu provides links to the other sites/apps and will take you there in a few seconds if that's what you want to do.
Both the app and the mobile site are pretty snappy as long as your connection is good, they are responsive to the touch and for the most part loading times aren't an issue – the journey from homepage to game play needs only to take a few clicks.
Around three quarters of the games are available via mobile, Live Games included; the only potential irritation is having to jump from Casino to Arcade if you like to flit between games from Playtech and other providers, but otherwise it's hard to fault.
About
Betfair was created by Andrew Black, a university drop out, and Edward Wray at the turn of the millennium, and only 14 years later boasted a revenue just short of £400 million. That is some impressive progression, and it didn't stop there. They developed a marketing campaign that basically worked by getting all of their competitors backs up, claiming that the traditional bookie was dead, and that they, with their betting exchange, were the future. In many ways, they were right, and at one point it was estimated that Betfair did 90% of betting exchange business world wide.
Along the way they have created a dedicated Horse Racing radio station (Timeform Radio), won countless awards, floated on the stock market in 2010, amassed a staff of around 2,000 people, and changed the face of online gambling. Even with this rapid success, various issues meant that, despite their mission to destroy the traditional bookmaker, they had to open a traditional Sportsbook in 2012 in order to compete, then in 2016 they joined forces with Paddy Power, who in turn merged with The Stars Group in 2020 to create the worlds biggest gambling company.
These days, the name Betfair is as synonymous with sports betting as the likes of William Hill or Coral. Unlike these other big guns, though, Betfair has only been around since the year 2000 but in just 20 years they have become the biggest betting company in the country, and the largest betting exchange in the world.
They wasted no time getting started, becoming the first bookie to sponsor an English football team (Fulham in 2002) and launching their own radio station 4 years later, when they were valued at £1.5 billion at only 6 years old. This from the company that held a mock 'funeral' for the traditional bookmaker at their own launch party. Cheeky or what? Although they did eventually add a traditional sportsbook to their repertoire in 2012 to compete with traditional bookmakers.
Although wildly successful, Betfair has faced plenty of controversies, the first incident coming in 2008 when the company effectively punished successful punters by introducing a premium charge on winnings over a certain amount. Issues with data theft, in-play betting concerns, illegal dividends, and sports integrity matters followed. They also moved some of their operations to Gibraltar in 2011 to save on tax.
The only real blot on their record came in 2010, and sadly, it was a big one. The ill thought through Happy Hour promotion lost them a fair chunk of change, and instead of swallowing their pride and taking the hit – it was, after all, their own error – they locked winning accounts, confiscated winnings and became uncommunicative.
None of this seems to have stunted their growth, however.
Why Bet With Betfair
Professional bettors who really know their stuff will find plenty to love in the Betfair Exchange, and could make good use of the stats and tools on offer there. Those who enjoy more traditional events such as the dogs will also feel at home.
Horse Racing fans are extremely well catered for, and a lot of care and attention has gone into this sport in particular on the Sportsbook. The range of events and markets in general, however, is a shining example of how to give the customer variety.
The great thing about Betfair, is that even if you aren't a seasoned gambler the site is still easy enough to use since the more complicated features are all tucked away under their own tabs. So they are there if you want them, but they don't need to bother you if you don't.
From a casino player's point of view Betfair are excellent for jackpots with big payouts, not to mention being the only place where exchange games are currently available. It sounds like a bit of a cop out to say they are good for everything but this is one of those rare cases where that is genuinely accurate.
Customer Support
Betfair customers can speak to the team using seemingly every communication method in existence apart from smoke signals.
The standard rate phone line and dedicated Twitter support account are standout options that a lot of other bookies can't or don't provide, and neither are token gestures; they are both manned late into the night. Plus, the FAQ is packed with detail and fully searchable by keywords.
Sending an email allows the team to prioritise their replies, so chances are you will get the most thorough response using this method. The Live Chat works great and feels personal since your operator's name is given, but it is a little bit long winded to access. This is because the Help section of the site that contains all of these options is actually hosted on a separate site altogether, so in effect, the wealth of information and assistance available to punters is the very thing that causes it to be a slight chore to find.
It's hardly a sticking point though; you won't struggle to get help, it will just take another window in your browser and a bit of extra clicking to get there.
Contact & Licence
Live Chat – It's there but it's tucked away inside the Help section on the homepage, and from there you need to select Contact Us then click any topic to get the Message option. Available 24/7.
Email – A good option if it isn't urgent,

[email protected]

should get you a timely response, also

[email protected]

.
Phone – The line is manned 7.30am – 12.30am and the digits you need are 0344 871 0000.
@BetfairCS – The cs stands for customer service, and this dedicated account nails it. Active, responsive, and lively. Check @Betfair for promotional offers and news etc.
Address – Betfair, Triq ll Kappillan, Santa Venera, SVR 1851
UK Gambling Licence – 39426
18+, T&Cs apply. begambleaware.org, gamstop.co.uk #ad