It is easy to think of a bet placed days before an event as exactly the same as a bet placed a few days in advance.  The thing is, the bookies often don't see it that way and different terms and conditions can apply depending on the sport and bet type.
Bets placed usually a day or more in advance are classed as ante-post, this is particularly the case for horse and greyhound racing.  These wagers tend to come with higher risk but can also yield higher rewards.
What is Ante Post Betting?
Not every bet gets placed on an imminent or even live event. There are plenty of markets available on events that take place in the distant future. It could be on next year's World Darts Championship or who's going to win next year's Epsom Derby. Perhaps even the next World Cup.
All betting sites these days have a great range of Ante Post odds available.  Those who believe they know something that others don't can take advantage of ante-post prices to get better value before the price drops.
This may be a horse that you think might win the next Cheltenham Gold Cup, a team you think will win the Premier League before the season starts or the winner of Wimbledon before the Championships.  Whatever the event, a bet placed in advance of an event is technically ante-post.
Ante-Post Betting in Horse Racing
Ante-Post is a term most commonly used in horse and greyhound racing and these sports have different rules governing bets and wagers placed on the day.
Bets placed after early prices are announced – usually around 9 or 10am on the day of a race – up to the start of the race are covered by non-runner no bet rules, meaning you get your stake back if your horse doesn't run.  They are also applicable for offers such as best odds guarantees and other promotions.  Ante-Post bets are generally excluded (unless explicitly stated otherwise), so if your horse doesn't run you won't get a refund and if the starting price odds are better your odds will stay the same.
Ante-post bets have greater risk but they can also have greater rewards.  You can often back horses at much higher odds in advance if you know what you are doing. Then again, you could also end up with worse odds.
Ante-post bets are also not subject to rule 4 deductions so you can end up better off if horses pull out late on.
This doesn't mean other sports' ante-post bets have exactly the same terms as bets placed on the day.  Many betting promotions exclude ante-post markets so always check if you are wagering in advance whatever the sport.
How To Place an Ante Post Bet
There really is no difference between placing an ante-post bet and placing a bet just before or during an event.  Not in terms of the process anyway. Often, the only difficulty will be finding the markets in the first place.
Bets placed in advance are not always obviously located from the home page.  Utilise the search function or drill down through the menu options of the sport in question to find your markets.
Bigger bookies, such as Bet365, Ladbrokes and William Hill will have many more ante-post markets available than smaller bookies such as ComeOn.  For really advanced stuff or more obscure markets, you may need to shop around.
Another option is to request a bet directly with the bookmaker, either using social media bet request tools or by emailing or phoning.
Bookies encourage you to ask for markets you can't find, some even have social media campaigns dedicated to this, so it is worth contacting them if you want advance prices.
Risk vs Reward of Ante-Post Bets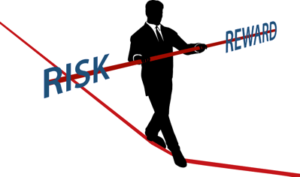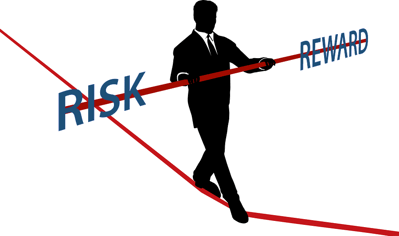 A common principle in all matters of life is that the farther away something is the more uncertain the outcome. This is a feature of betting as much as anything else.
The number of factors that can influence an event are magnified the further away it is and this is often reflected through longer odds, particularity on favoured horses, teams, or contestants.
Many professionals bet ante-post to get better odds on favourites, but also to bet on up and coming selections if they notice something others don't.  For example, it is common for many horse racing punters to back horses for Cheltenham Festival early in the jump season before everyone else 'jumps' on the bandwagon.  For a lot of betting professionals, the rewards of better odds outweigh the risks of things like non-runners.
The value of ante-post betting depends on your confidence and your attitude to risk.  If you like taking risks and think you have spotted a good value bet then ante-post could be for you. If you like more security in you wagers then wait until closer to the event, but be prepared to get lower prices.
Which Sports Can You Bet Ante-Post On?
You can place Ante Post bets on almost every sport out there. Each sport will have some associated major event and bookmakers will be only too keen to put Ante Post odds up on those events.
It could be the next big snooker competition; perhaps the Masters and definitely the World Championships. As soon as one World title is won, odds on the following year's event will be available, so if you really fancy a player to do well next season then you could find yourself getting hold of some really good odds.
For golf there will be Ante Post odds available on all the Majors, same goes for the Grand Slams in tennis, and you can get Ante Post odds on the next Ashes series between England and Australia even if it's a couple of years away.
In boxing you can take Ante Post odds on the big fight that is months away.  You can even bet on potential fights that haven't even been announced yet when the rumour mill is on full throttle.
If you can think of an advance market then chances are there is a bookie that will offer it to you, although again you may need to contact them and ask.
Ante Post Football Bets

There are always plenty of Ante Post Betting odds available for football. The World Cup might be a few years into the future but you'll always be able to find odds on who's going to win. So if you fancy England to win the next World Cup, you can make that bet whenever you want and the bookies will probably be delighted when you do.
On the domestic front, there are always odds available on the Premier League and all the other major leagues/cup competitions. If you fancy your team to do better than usual next season, then off you go to make that bet – those who bet pre-season on Leicester City winning the title would have been delighted.
Again though, it's a hazardous bet to place. What if you go for Aguero to be top-scorer in the Premier League and then he gets injured the next week. It's the gamble you have to take with this kind of betting.
Ante Post Horse Racing Bets

Another common form of Ante Post Betting is in horse racing. There are always plenty of odds available on major horse races such as the Grand National, the Cheltenham Gold Cup, or The Derby.
Flat racing in particular is full of Ante Post Betting. As soon as a two-year-old horse starts becoming well known, sometimes even before stepping foot on an actual race track, Ante Post odds are available for races such as the 1000 and 2000 Guineas. Those races won't even be run until the following year, but there's the scope here to make some excellent profits.
If you do really fancy the chances of a two-year-old horse becoming a Classics superstar the following year, you may well get a very good price. It's possible you could get 20/1 on your selection and then watch it win a major two-year-old race and then a Classics trial the following year, and the odds will plummet. Of course it's a very risky business. Some horses show plenty of promise as a two-year-old and then don't train on and are disappointing the following year.
Once the 1000 and 2000 Guineas take place, the focus moves onto the Oaks and the Derby and that two-year-old you backed the previous year may well now be the favourite to win one of those races, and that betting slip of yours will be looking more and more attractive by the minute.
It's the same with races such as the Grand National and the Cheltenham Cup. You can place an Ante Post bet long before the race. As soon as one year's race ends, betting starts for the next. Your selection again will see its odds fluctuate throughout the season as important races take place where they may put in promising performances or disappointing ones.
Ante Post betting has its perils though. You just never know what's going to happen. Horses can easily get injured and be pulled out of the race you've backed it to take part in.
There are some bookmakers who offer your money back if your selection is a non-runner. It's a competitive market out there but this isn't likely to be offered until very close to the date of the race.
Non-Sports
It's also possible to bet on television talent shows such as 'The X-Factor' and 'Strictly Come Dancing', particularly with the latter because as soon as the contestants are confirmed, Ante Post odds can be available. Same goes for 'I'm a Celebrity Get Me Out of Here.'
Then you can cheer your chosen competitor on as the series progresses and that hunch you had might just make you a good profit.
You can bet on the outcome of the next political election as soon as the last election is over, bet on the nationality of the next pope, the name of the next Royal baby, the host of the next Olympics, etc. – you name it you can bet on it.
Cashing Out Ante-Post Bets

Cash Out is a tool more useful to ante-post wagers than any others.  Prior to the invention of Cash Out the only option after placing a bet was to wait for the final outcome, which could be months or years away with advance bets.
Most ante-post bets placed with bigger betting websites are available for cash out right up to, and often even during events.
This means if you can find an overpriced future market you can often cash out for a profit before the event even starts if the prices all decrease in the meantime.
Let's say you back Ferrari to win the Formula One constructors championship the year after they have been smashed by Mercedes.  You bet £100 at 4/1 two months before the season starts.
At the time of the first race Ferrari's odds are now evens due to an amazing testing season; you could already cash out for £150 and make a £50 profit. You decide not to at this point but to let the bet ride.
Six races in Ferrari are incredible and leading by a margin, cash out is offering you £250, which would be £150 in profit. This is less than the £500 (and £400 profit) you could win if you let the bet ride, but at the same time, you think Mercedes are catching up and the title could yet close up.  You cash out.
At the end of the season Mercedes rally and beat Ferrari, you don't care as you've cashed out and made a profit on the basis that you took early odds at a good price.
Of course, it can just as easily work out the other way and you could end up losing money.  The point I am trying to make is that ante-post bets have greater potential to earn cash out profits due to the increased risk inherent with them.
Ante Post Bet Considerations

You might need to invest in a crystal ball when placing an Ante Post Bet. There are so many factors that can either boost or scupper your bet. It really is a difficult form of betting.
Take horse racing for example and the bet you might want to place on your selection winning the Derby next year. Everything may be going well and those odds you took are way higher than what they are months later. Then it comes to the day of the big race and after some downpours the going at Epsom is soft and your selection hates that surface.
You can bet on a team to win the FA Cup and have great odds. Then the week of the final they suffer a horrendous injury crisis and end up losing. Your snooker player might get ill or hurt his neck. There are so many factors that can go wrong with this form of betting. Unless you have that crystal ball then this is always going to be a difficult call.
If placing an Ante Post Bet on football, particularly club football, look at the various hazards that could occur. Has your selection got players who can cause unrest in the camp? How much money have they got to spend on players and will other teams be able to go out and buy better players? Might that great manager they have be tempted to leave for another club?
Looking at form is important too. There are some players who seem to peak at certain times of the year. Some do well in golf tournaments in the early part of the season. Some snooker players do well in the smaller tournaments but never win the World title. There are horses that run best when fresh and others that need a few runs before hitting peak form.
Another problem with Ante Post Betting is that it ties up capital. If the event doesn't take place until the next year, can you really afford to have that money lying dormant?
Conclusion
Ante Post betting is a fascinating form of betting. You can place a bet a year before the event takes place and then follow it with interest throughout the year. For many, this is more fun than betting on that 100m race this evening.
You can get a great run for your money with these bets and experience the highs and lows. Just accept the risks that are involved so that you won't be crushed in the event that they come to pass, that's the most important thing.