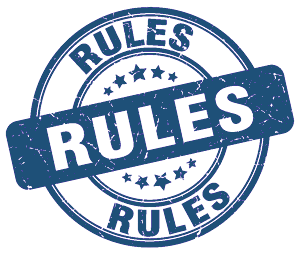 Have you ever wondered what happens if you experience an error whilst playing online games? I've experienced a few errors and know it can be a very frustrating and frightening experience – especially when there's lots of money at stake.
The amount of rigorous testing that the games have to go through would suggest that nothing can go wrong, but it can sometimes.
When it comes to online slot games, you should read the paytable – not only will this show you how to win, the games various features and prizes on offer, but tucked away right at the bottom of this is a very small message which reads something like: "A malfunction voids all pays and play" – this message could be a right nightmare if it affects you.
What does it mean for your winnings? That little message screams that if anything were to go wrong whilst you were playing that slot game, any winnings that were won won't be paid and you will be refunded your initial stake as the slot machine went wrong! This is bad if you won something substantial, but if you didn't at least you don't lose your initial stake, so that's the only good thing about a malfunction.
Types of Game Errors

There could be various errors that can occur whilst playing, these are very rare but it's important you know what to do if it should happen to you.
Graphical errors
This could be when the the reels display the wrong symbol and this tends to happen when you download casino software. It's extremely rare, but has happened.
Design faults
Real Time Gaming released an online slot game called Orc V's Elf. The bonus within the game should've paid out a winning sum based on amount of money wagered (stake), but there was a malfunction and it resulted in the game awarding very large winning sums.
Real Time Gaming addressed the issue and those players who had accumulated large wins from the error, had their winnings voided.
Spinning reels
There's nothing worse than playing a slot and the game freezes with spinning reels! What do you do? It's simple, you simply close the game down and re-launch it – this has no effect on the outcome of that spin.
This happens because the internet connection is lost between you and the game server and when you go back into the game, the outcome of the spin will be on your screen. If it triggered a win or a bonus, you can carry on as if nothing happened.
The Game Won't load
Some games won't load no matter how many times you try. Sometimes this is because there could be software updates or it could be an error of the casino. Try again a few minutes later and it should work.
What Can You Do About Game Errors?

If you encounter a problem whilst playing you should do the following:
Take a screenshot of what's happening on your screen. You can do this by pressing cmd+shift+4 on Macbook/iMac – home button and power off button on iPads and Alt + Prt Scrn on windows devices.
Contact customer support and tell them what has happened. You may be required to send proof of what happened, so always take a screenshot no matter what is happening.
The customer support team will take your details and a description of what happened and get back to you with the result.
I've Received a Bigger Pay Out than I Expected
Now, this is very rare, but if you receive a bigger payout than you should, you are required to report it.
The terms and conditions on online casino sites stipulate that it's your requirement to report such errors and that will result in the money being returned to the casino.