These pages take a look at sports that people might not know too much about, the more obscure ones out there. Nothing will be as obscure to certain people as the idea of eSports, which are an example of the modern world creeping in to a topic as old as sport.
People of a certain age would struggle to declare that eSports are even a sport at all and it's certainly true that we're a long way off from the International Olympic Committee adding them to the Summer Olympic program.
If you've never heard of eSports before then they can best be summed up as being competitive gaming. This particular niche has only really begun to hit the big-time in recent years, though the history of competitive gaming actually dates back quite far.
It's not something that everyone will consider to be worthy of attention and some people may be wary of betting on what they don't understand, but eSports are likely to become more and more respected with every passing year as the technology involved develops and grows.
Best eSports Betting Site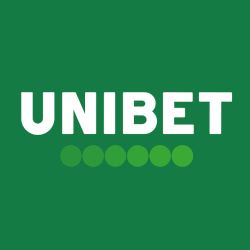 There is simply only one choice when it comes to eSports betting, Unibet.  This brand invested very early in the burgeoning sport and it has paid off.
Unibet have the most comprehensive eSports markets you can find, especially in-play.  They are one of the only sites to run regular free bets, price boosts and other promotions.
Basically this bookies gets eSports in a way that other bookmakers don't, they have dedicated traders and big sponsorship in the market.  All other sites follow what Unibet do, but never quite as well.
T&Cs Apply, 18+, begambleaware.org, gamstop.co.uk #ad
Betting On eSports
It is absolutely recommended for you to watch some eSport competitions before trying to bet on them, given that the very nature of the topic is complex. It's not something that you'd want to head into blind.
In the US it's difficult to bet on eSports, even since the Supreme Court's ruling in the matter of Murphy v. National Collegiate Athletic Association in 2018.
In the UK, however, the majority of bookmakers will give you odds on eSport competitions, so knowing what the terminology of the betting is will help you in your quest.
Just as the different tournaments and games have their own rules, so too do they have their own quirks when it comes to betting. It's tricky to talk in a one-size-fits-all capacity, but here are some of the chief bets you can place:
Outright Winner: Whether you're looking at a tournament as a whole or an individual matchup, betting on the outright winner is one of the most common and easy to understand bets.
Map Betting: These sorts of bets are unique to certain eSport games and are essentially a wager on which team will win individual maps in games like Counter-Strike: Global Offensive.
Handicap Betting: This is just like in any conventional sport, when you'll need to decide if there's any value in giving one of the teams or players a handicap that they'll need to overcome for you to win.
The History of eSports
A lot of people think that eSports are a modern thing, almost certainly because they've only become professional enough to allow people to place bets on them in the past 5 to 10 years. The reality is, though, that a desire to play games competitively has been around ever since the first computer game was created.
In Stanford University in America in the 1970s, for example, students played the game Spacewar competitively against each other in what was known as the 'Intergalactic Spacewar Oympics'.
There weren't a whole heap of competitors in the competition, perhaps because the prize was a year's subscription to Rolling Stone magazine, but there were enough to encourage the video game creator Atari to create something more wide-scale that more people could get involved with.
In 1980 they launched the Space Invaders Championship, which saw around 10,000 people around the United States of America apply to compete it. 3 years later the US National Video Game Team was created, forming much-loved tournaments like the North American Video Game Challenge and Video Game Masters.
eSports Grow In Stature
Time, Life and other well-known magazines spent the 1970s and 1980s doing their bit to move gaming events into the mainstream, creating tournaments and interviewing the best players around.
On television around 150 episodes of Starcade were on in the US, whilst in the UK there was a show called First Class that featured a round in which participants had to play computer games of the time. Yet no amount of publicity or interviewing stars of the day could do for video gaming what the internet did.
In 1988 a game called Netrek allowed up to 16 players to go head-to-head over the internet, seeing players engaged with each other like never before. As gaming companies other than Atari began to realise the popularity of playing games competitively they figured the best way of spreading their name was to create tournaments of their own.
The 1990s saw an explosion of these sorts of tournaments, with the following being the best examples:
The Nintendo World Championships – Started in 1990 and involving a tour around the United States before the Grand Final in Universal Studios Hollywood.
PowerFest '94 – This was for players of the Super Nintendo Entertainment System, better known as the SNES. The finals were held in San Diego and saw 132 players go up against each other.
World Game Championships – Organised by Blockbuster Video in association with GamePro, this event involved competitors from the likes of Australia and Chile going up against those from North America.
Street Fighter
Perhaps no game has done as much for the development of competitive gaming as the Street Fighter series.
Street Fighter II was released in 1991 and allowed players to head-to-head in an easily understood format, moving away from the more traditional 'highest score wins' scenario that was common in the past. Instead 2 players could take each other on directly, with a winner clearly identifiable thanks to the outright match-winning format of the game.
As Street Fighter II's popularity grew so did the ways in which players could compete, with death mach and multiplayer modes now common in modern games thanks to Street Fighter II.
As the 1990s progressed more and more games began to take Street Fighter II's format and run with it, creating the likes of Marvel vs Capcom. It led to the 1996 foundation of the Evolution Championship Series, which is considered by many to be the first proper eSports tournament.
South Korea & eSports
If the Evolution Championship Series was the first eSports tournament in the way that we consider them to be today then it was the unemployment rate of South Korea in the wake of the 1997 Asian financial crisis that saw the topic move into the mainstream.
South Koreans that were out of work were looking for something to keep themselves occupied with. At the time there was an explosion of internet cafes that doubled up as gaming centres that, combined with the building of broadband internet networks, allowed people to congregate and play games against each other. This is reflected in the formation of the Korean e-Sports Association in 2000.
Suddenly competitive gaming had moved from being something that friends did in their own homes to being a far more communal activity. The Noughties became a decade of growth for eSports genre like never before, seeing competitive tournaments spring up left, right and centre. At the turn of the millennium there are about 10 tournaments that serious gamers could play, but by 2010 this had expanded to more than 250.
Some of the biggest tournaments were inaugurated during this time, such as the 2000 creation of World Cyber Games, Major League Gaming being created in 2002 and The Intel Extreme Masters in 2007.
The G7 Teams Federation & eSports On TV
In 2006 the G7 Federation was created with the specific aim of increasing stability within the world of eSports and giving them increased legitimacy.
They wanted to standardise player transfers between organised teams and work with organisations and leagues to ensure that the genre was more organised in general. The name comes from the fact that 7 teams from the new game of Counter-Strike came together to form the Federation, namely 4Kings, fnatic, Made in Brazil, mousesports, Ninjas in Pyjamas, SK Gaming and Team 3D.
Part of the need to standardise and professionalise the world of eSports came in the form of increased television coverage of eSport tournaments. The practice had been started South Korea thanks to dedicated channels like Ongamenet and MBCGame.
GIGA Television began covering eSports in Germany before it shutdown in 2009, whilst XLEAGUE.TV on UK satellite television broadcast between 2007 and 2009. It was clear that there was market for watching eSport competitions, which led to the online streaming platform Twitch being launched in 2011.
Video Game Companies Embrace eSports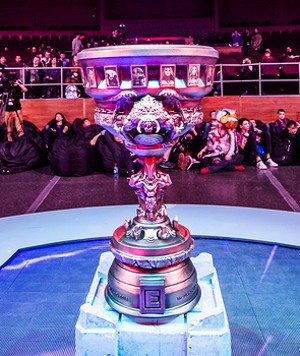 The growth of the industry has meant that the video game companies themselves have had to start embracing a side of the video gaming industry that they've previously been wary of getting too involved with.
In 2010 more than 400,000 competitors took part in Nintendo's Wii Games Summer tournament. They followed it up with a Super Smash Bros. for Wii U tournament in 2014, which was part of the Electronic Entertainment Expo press conference. Meanwhile the creators of Halo began the Halo Championship Series in the same year.
Blizzard Entertainment and Riot Games, meanwhile, recognised the importance of getting eSports accepted at the college level and began the North American Collegiate Championship. It led to institutions such as the University of Pikeville and Robert Morris University Illinois offering athletic scholarships to the best eSport players.
As online viewing of eSports has increased so too has the scope of the events that competitors take part in. In 2014 the League of Legends World Championship in South Korea saw more than 40,000 people turn to watch, for example, whilst in 2018 the Luxor in Las Vegas opened the country's first eSports Arena.
Controversies
Tournaments have their own sets of rules and regulations that must be followed, but eSport players are also expected to behave ethically themselves. Those that don't live up to these expectations can find themselves banned from eSport competitions for a time.
That doesn't mean that the genre has been without controversy over the years, however. In 2010, for example, 11 StarCraft: Brood War players were banned from future competitions and fined after being found guilty of making profit by fixing matches.
It's also not uncommon for eSport players to use performance-enhancing drugs. Stimulants are used to keep them alert and boost concentration, whilst others have been used in order to maintain a feeling of motivation. The world of eSports is trying to figure out how to deal with this, acknowledging that the health of competitors is being put at risk.
The use of drugs such as Adderall have been banned in most instances, with the Electronic Sports League being an example of a competition that has made drug use during matches an offence punishable by expulsion.
How To Play eSports
Whereas it's easy to explain the rules and regulations behind sports such as football and tennis, the world of eSports is a different beast entirely.
There are countless computer games out there that can be played as part of an eSports tournament, though they generally break down into 5 different categories. Here's a look at said category as well as an example game that fits into it:
Multiplayer Online Battle (League of Legends)
Real-Time Strategy (WarCraft)
First-Person Shooter (Counter-Strike)
Sports Games (FIFA)
Fighting Games (Street Fighter II)
Each of the different games played has a different tactic behind it, let alone the various categories. Sports games and first-person shooter options both allow people to play on their own against each other, whereas the likes of the multiplayer online battle games require people to work together in a team in order to succeed. Even some games ask for different things from those playing them within the different modes available to play.
It's for that reason that it's almost impossible to explain how eSports are played, given the sheer scale of the number of games and type of competition involved. The best place to start is by finding the sort of game that you like and watching a few battles or competitions online in order to understand the strategies and play involved.
The Biggest Competitions
Just as with any competitive sport, eSports offer a range of competitions that the best and brightest players like to get involved with. Here's a look at the major ones:
| Tournament Name | Details |
| --- | --- |
| Major League Gaming Corp | Created in 2002 and based in New York, this is a professional eSport organisation that hosts individual and team competitions in the likes of Soul Caibur and Street Fight II. |
| Intel Extreme Masters | A series of tournaments that take place around the world, Intel Extreme Masters first took place in 2007 and usually involved the likes of League of Legends and Counter-Strike: Global Offensive. |
| Call of Duty Championship | Call of Duty is arguably one of the most popular eSport games and the Championship sees 32 teams go head-to-head annually. |
| NBA 2K League | With links to the actual National Basketball Association making it the first competition to see a link-up between real-world sports and eSports, the NBA 2K League sees players compete over a basketball game. |
| Capcom Cup | Requiring players to qualify via the Capcom Pro Tour, this sees 32 players go up against each other every year playing Street Fighter II. |
| The Electronic Sports World Convention | Previously known as the Electronic Sports World Cup, this is based in France and sees professional teams take each other on in games of Counter-Strike: Global Offensive and Call of Duty. |
| Evolution Championship Series | The oldest tournament of the ones mentioned here, this took place for the first time in 1996. It moved to Las Vegas in 2005 and the host venue changes every year. |
| The Overwatch League | A good example of a league that has been created for a specific game, this is organised by Blizzard Entertainment for players of their game Overwatch. It launched in 2017 and is a good example of how much money is in eSports, given that the first season had a price pool of $3.5 million. |