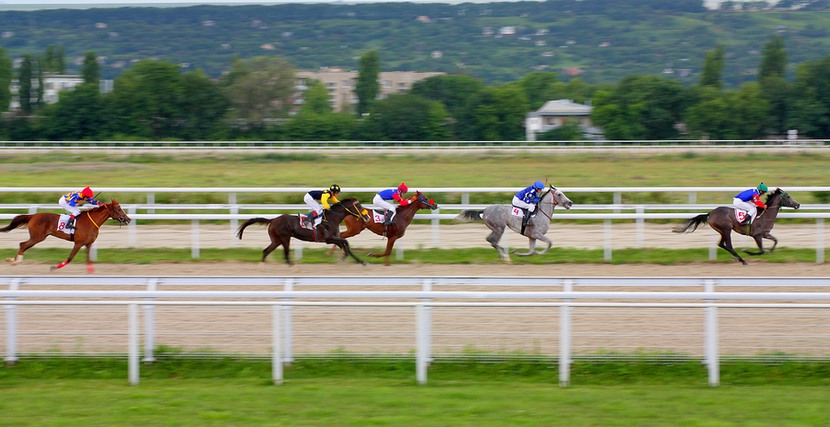 Mankind has been using horses as a form of transportation for as long as anyone can remember. They have been used to carry messages, plough fields, take us into battle, and also to provide us with entertainment.
These days, horses are more associated with racing than anything else, but they are not all what you might expect. In the UK, most races are over in no time, with the average finish time of a day to day race being around 1 minute and 10 seconds; but even the longest races in this country only make it to around 9 or 10 minutes.
You will no doubt know of the famous flats and jumps in this country, but there are some races out there that couldn't be further removed from our world of betting slips, glasses of champagne, and ladies wearing ridiculous hats.
Starting in this country though, let's have a look at some of the longest horse races in Britain.
The Longest Horse Races in the UK
If you didn't already know, horse racing in this country is divided into three main 'types'; flat racing, jump racing (National Hunt), and harness racing (trotting).
Flat racing is across flat ground, national hunt or jump racing poses obstacles for the horses to clear, and trotting or harness racing see's the jockey sat behind the horse being pulled along in a two wheeled cart a few feet from the ground.
Longest Flat
The Queen Alexandra Stakes at Royal Ascot takes the crown for being the longest flat race in the UK, coming in at 2 miles and 5 furlongs 143 yards, or 2m 5f 143y. 1 furlong is a touch over 200 meters.
It takes place each year in June, and can trace its roots all the way back to 1864. It was originally named the Alexandra Plate, but was renamed in 1931.
The next longest flat races are:
| Race | Track | Status | Distance |
| --- | --- | --- | --- |
| Gold Cup | Ascot | Group 1 | 2m 3f 210y |
| Ascot Stakes | Ascot | Handicap | 2m 3f 210y |
| Chester Cup | Chester | Handicap | 2m 2f 147y |
| Cesarewitch Handicap | Newmarket | Handicap | 2m 2f 0y |
| Doncaster Cup | Doncaster | Group 2 | 2m 1f 197y |
Longest Jump
It's the one and only Grand National.
The country's most famous horse race is run over 4 miles and 4 furlongs (4m 4f 0y), and each year attracts punters that might not put on another bet all year round.
It's held at Aintree near Liverpool, and has been running there since 1839 when it was set up by a syndicate head named William Lynn.
The next in line are as follows:
| Race | Track | Status | Distance |
| --- | --- | --- | --- |
| Eider Chase | Newcastle | Handicap | 4m 1f 0y |
| National Hunt Chase Challenge Cup | Cheltenham | Grade 2 | 4m 0f 0y |
| Scottish Grand National | Ayr | Grade 3 | 4m 0f 0y |
| Glenfarclas Cross Country Chase | Cheltenham | Conditions | 3m 7f 0y |
| Welsh Grand National | Chepstow | Grade 3 | 3m 5½f 0y |
| Bet365 Gold Cup | Sandown | Grade 3 | 3m 5½f 0y |
Longest Trot
This is trickier because most harness races are run over one mile, so they are all the same length.
The most famous of them in this country is probably the Breeders Crown, although there is a series of races in America with the same name.
The origins off harness racing can be traced back to a horse called Messenger in 1780, who was taken to America to sire.
Longest Horse Races in the World
So, the longest race in the UK is a little over 4 miles. Well, that's lovely and everything but there are a couple of races out in the rest of the world that cover 4 miles for fun.
These are known as horse endurance races and they couldn't be more aptly named. These races take many hours and even days to complete, and a large percentage of those who enter don't finish at all.
It's a race, Jim, but not as we know it.
The Tevis Cup
Wendell Robie of Aubrun, California, had a point to prove. He thought it was possible to ride the trail from Lake Tahoe to Auburn in a single day, and so he attempted it himself, successfully.
The race has been run every year since 1955 around August time, and each rider has 24 hours within which to complete the 100 mile course, with certain rest stops and veterinary checks scheduled in along the way.
At the finishing line, the race is deemed to be complete once an official has checked the horse over and deemed it 'fit to continue', at which point the rider can opt to receive a silver Completion Award Buckle.
As of 2017 the stats showed that:
10,365 riders have started the race but only 5,615 have finished. That's a 54% completion rate.
The winners have been made up of 32 men and 33 women.
The oldest horse to finish was 27 years old, named PL Murcury.
The youngest horse to finish was only 3 years old, named Capella.
The average age of finishing horses is 10.
The Mongol Derby
100 miles you say? Hold my beer…
The Mongol Derby has been running since 2009, and is so named because the course follows the horse messenger system set up by Ghengis Khan in 1224, and we all know how seriously he took the welfare of the people around him.
This is an absolute beast of a race at an exhausting 1000km (621 miles) over 10 days, which means each rider spends 13/14 hours in the saddle each day. The horses get a much easier time of it, only doing 40km before being switched out; although they are all semi wild which makes things interesting for the rider, who has to bond and ride with 25-27 of them over the course of the race.
If that wasn't enough to put you off, it's in the Mongolian Steppe so the conditions are harsh, the chance of injury is extremely high, the terrain is unmarked, and only half of the entrants each year make it to the other end. Oh, and it costs £11,000+ to enter…
Despite all that, in 2013 English woman Lara Prior-Palmer entered on a whim with little to no training and at only 19 years old. Not only did she complete the race, she won, becoming the first woman and the youngest person ever to do so. Go on Lara.
Imagine the phone call to her parents though.