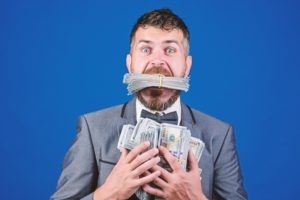 Gambling is the favourite pastime of many people around the world. This has led to some gamblers becoming millionaires. Billionaires, even in vey rare cases. Whether casino gaming, sports betting, poker playing, various people have won big.
Experiencing several large wins over time have led to their earnings growing in a considerable way. Here, we want to look closer at the world's richest gamblers. We're going to give you more of an insight into their worth and how they have got there.
Zeljko Ranogajec
Born in Tasmania, Australia, Zeljko Ranogajec is from a family of Croatian immigrants. He studied tax, finance and banking at the University of Tasmania. It was while there that he began card counting in games of blackjack. Whilst at the Wrest Point Casino, he also met his future wife and business partner, Shelley Wilson. She was a full-time employee of the casino. Ranogajec chose to move to New South Wales and transferred his studies to Sydney. Yet in the end, he dropped out of university to concentrate on advantage gambling.
According to many professional blackjack players, Ranogajec was one of the best players. Allegedly, he would start with a few hundred dollars as his bankroll. That would then increase on a consistent basis, bringing him millions. He worked with Alan Woods in the 1980s, too. As a result of his winning ways, Ranogajec found himself banned from most Australian casinos. He moved overseas to the U.S. and experienced the same bans there after a while. It was in 2011 that he entered the Blackjack Hall of Fame.
There is an insight into Ranogajec's life on YouTube as well. This describes how he played, when he first began winning, and so on. It's not only blackjack that he was proficient at, either. In 1994, he reportedly won a total of $7.5 million playing jackpot keno. To gain this, witnesses stated that he wagered a lot more than that amount in the first place. He also engaged in horse racing betting on a frequent basis. This saw him utilise a strategy of specific factors, such as:
Identifying betting opportunities with as high a liquidity as possible
Deploying a highly advantageous betting system
Identifying small margins in place for significant bets
Closing deals with bookmakers for significant rebates on his wagers
In 2019, Ranogajec appeared in The Austrian Financial Review Rich List for the first time. This publication assessed his net worth as A$600 million. That figure came about again for the following year's list. It then increased to A$610 million in 2021. Despite this, he has often denied suggestions that he is the biggest punter in the world.
Bill Benter
William Benter was born and raised in Pittsburgh, Pennsylvania. Growing up, he wanted to make use of his mathematical talents as a way of making profit. Thus, once he had finished a university physics degree, he turned to blackjack tables. He was a frequent visitor to Las Vegas, where he used his card counting skills on the games. It was during this time that he came across a book entitled Beat the Dealer, authored by Edward O. Thorp. Reading this helped him to improve his own gambling methods. After seven years of winning big, all Vegas casinos banned him from playing.
He then met with Alan Woods like Ranogajec. He was a like-minded gambler, who had expertise in the horse racing betting field. The pair became racing partners, and moved to Hong Kong in 1984. With a start-up of $150,000, the duo created a mathematical formula for selecting race winners.
By using his statistical model, Benter was able to identify certain factors. This led to him making many successful race predictions. Through refining his software, he would win $600,000 in 1988. The following year, his profits had risen to $3 million.
Estimates suggest Benter's net worth today stands at about $1 billion. Not all that worth has come from direct gambling, though. The software that he and Alan Woods created became available for others to utilise. This made both of them even wealthier, despite their parting of ways. Some suggest that Benter receives an extra $1 million each year for his software.
He is into philanthropy in a big way, though. He contributes to various charities and political groups on a frequent basis. In 2008, he donated to the presidential campaign of Barack Obama. In 2010, reports suggested that Benter had raised and donated around $800,000 to J Street. Further to this, Benter donated $1 million to the University of Pittsburgh in 2012. Thousands of dollars also went to pro-Hagel ads in Politico the following year. Also, in 2016, Benter raised $100,000 for A New Voice for Maryland. That served as a pro-Joel Rubin group for Democratic nomination.
Edward Thorp
At the ripe old age of 90, Edward Oakley Thorp remains as one of the richest gamblers today. Born in 1932, he moved from Chicago to southern California in his early childhood. During his schooldays, he went on to win awards in chemistry and physics competitions. One of those instances led to him meeting then-President Truman. He majored in physics at UCLA and followed that up with a PhD in mathematics.
In 1956, he read a paper by J. L. Kelly Jr on the Kelly criterion. From that, he utilised the IBM 704 computer to investigate winning probabilities in blackjack. Thorp needed to learn Fortran so he could program the equations necessary. He also analysed blackjack in-depth, devising card counting schemes via the computer. Completing that, he went on to test his theory in practice.
Thorp went to Reno, Lake Tahoe, and Las Vegas, Nevada for this. He employed the services of professional gambler Manny Kimmel, starting with $10,000. The experimental test proved to be successful, and Kimmel won $11,000 in a single weekend. To counteract the measures worked out by Thorp, casinos often shuffle decks before each round. So that he wasn't detected, Thorp would use disguises like wraparound glasses. He also assembled a baccarat team, which had success in casinos.
It didn't take long for Thorp's winning ways to spread through the gambling scene. He became quite the instant celebrity as a result, especially with blackjack fans. Huge demand came about with regard to his research results. This led to him writing the Beat the Dealer book in 1966. It sold over 700,000 copies, and many believe it to be the first guide to card counting.
Doubtless, the publication of that book led to some of his immense fortune. Yet so too did his frequent trips to Las Vegas at weekends with his wife, Betty. There, he played roulette and blackjack, being more successful than not. When it came to roulette, his was the first foray into wearing a computer inside a casino for this. That is now illegal to do, thanks to casinos figuring out how detrimental it was to them. Like Ranogajec, Thorp is a member of the Blackjack Hall of Fame, being the inaugural inductee.
Estimates suggest his net worth is around $800 million.
Billy Walters
Billy Walters may have retired from professional gambling, but he's still a rich man. He's regarded as one of the most successful sports bettors in Vegas. His winning streak went on for more than 30 years. That's quite the feat for a boy who grew up in a poor rural town of Kentucky. His father died when he was only 18 months old, and his mother was an alcoholic. She walked out on the family, leaving Walters under the care of his grandmother.
It was his grandmother who instilled a strong work ethic in Walters. At the age of seven, he gained a $40 bank loan for a power lawnmower. With this, he started a grass-cutting business. Two years later, a second loan of $90 allowed him to start a paper route.
Walters also began gambling when he was nine years old. He bet money from his paper route on the New York Yankees to defeat the Brooklyn Dodgers in 1955. Walters lost that bet when the Dodgers won, but he wasn't deterred. He had actually lost $50,000 by the time he was 22. He once lost his house during a game of pitching pennies. His opponent didn't cash in, though. Instead, Walters agreed to pay the debt off over the next 18 months.
It was only in his 30s that Walters' success changed. He requested a freeze-out for $2 million at the roulette tables at the Atlantic Club Casino Hotel. He and his partner noticed a wheel bias on the game, betting on the 7-10-20-27-36 combination. After playing for 38 hours, they won $3,800,000. That outdid the previous record of $1,280,000 held by Richard W. Jarecki. From there, the winning ways continued time and time again.
He was most successful in sports betting, though. In the 80s, he joined the Computer Group. This saw computers used to analyse sports outcomes. Over a 39-year period, Walters only had a single losing year. Basketball, the NFL and college football were his sports of choice to bet on. He won $3.5 million on Super Bowl XLIV in 2010 with a bet on the New Orleans Saints.
Unfortunately for Walters, a court found him guilty of insider trading. He received a prison sentence of five years and a fine of $10 million for his actions. While his sentence was due to finish in January 2022, it didn't reach that time. Donald Trump pardoned him in 2021 before leaving office.
His estimated net worth is $200 million today.
Tony Bloom
The final entrant on this list is English sports bettor and poker player Anthony Bloom. Born in Brighton in 1970, Bloom began his career as a poker player a few decades ago. Nicknamed The Lizard, many know him for his appearances on Late Night Poker on television. He has also had a final table appearance on the World Poker Tour.
He achieved his first major poker win in January of 2004. At that time, he came first in the Australasian Poker Championship. That saw him receive a prize of about £180,000. In the following year, Bloom won the £5,000 No Limit Hold'em VC Poker Cup Final in London. From that, he added an extra £200,000 to his total prize winnings. Various first and second-place finishes have also occurred throughout the proceeding years.
Most recently, Bloom won the Poker Masters Event #8 in September of 2022. This was a $25,000 Pot-Limit Omaha tournament for $360,000. That marked his first time playing poker in three years as well. His total live tournament winnings as of October 2022 go beyond the $3,800,000 mark.
The majority of his wealth has come from proprietary or value betting on sports events. He is the head of a private betting syndicate. This has been very successful on a continuous basis over the years. Bloom also possesses significant property and private equity portfolios.
To add to his wealth, he is the chairman of Brighton & Hove Albion football club. He injected a vast amount of money into the club upon taking over the role in 2009. Brighton has also found itself in the Premier League, gaining promotion in the 2016-17 season. That marked a change for the club, which had been out of the top flight division for 34 years. Bloom invested £93 million in the development of the Falmer Stadium for the club. This saw it receive extensions in spectator capacity, new floodlights and other features. As a result, he has received a vast wealth of income from his position there. Furthermore, in 2018, he completed his takeover of Union SG, a second-division Belgian club.
Bloom's current net worth stands at £100 million in revenue. From his poker career, his biggest win came in 2008 when he netted $1.5 million. Even so, most of his accumulated wealth comes from other areas, including his Starlizard company.